Navigation
LakesnWoods.com
Home Page
Contact Us
Privacy
Minnesota History Shop

Visit The Minnesota History Shop
www.minnesotahistoryshop.com
Historic maps
Historic books
Historic framed art
Historic postcards
Clothing with historic images
And much more!!!

Adrian Guide:
Photo Gallery
Location
Geography
Demographics
History
Government
Post Office
News
Weather
Street Map
Events
Attractions
Recreation
Lakes
Health Care
Schools
Churches
Media
Motels
Resorts
Campgrounds
Businesses
Aerial Photo
Topographic Map
© 2004-2023
Lakeweb1 Internet Services
All Rights Reserved
DCMA, Defamation, Copyright and Trademark Infingement Policy
WANTED!
Do you have photos, historical accounts or other items pertaining to the Adrian area? Would you like to share this historical information with the world? LakesnWoods.com would like to publish your Adrian photos (current or historical) or historical accounts on this website. Original materials can be returned and your privacy will be respected.

Adrian Minnesota Gallery
---
---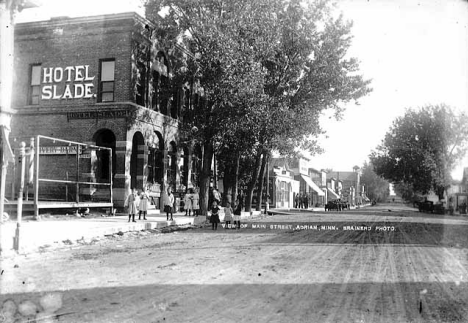 View of Main Street, Adrian, Minnesota, around 1910
Courtesy Wikipedia - click image to enlarge
---
---
---
Nobles County Minnesota (Images of America)
Located in the southwestern corner of Minnesota, Nobles County was first established in 1857. However, a financial panic and concerns about Indian conflicts delayed the area's settlement until the 1870s. Railroad companies had only recently expanded their rail networks to this part of the state. Meanwhile, hundreds of people, including many Civil War veterans, began migrating to the region to make their homestead claims. They were attracted to these virgin prairies by the allure of plentiful land and fertile soil. Other new settlers chose to reside in one of the many small towns that had sprung up around the railroad depots, offering business services and community support to townspeople and the growing farm population. Though there have been changes over time in how people work the land, farming and agriculture-related industries continue to be the major driving forces of the county's economy.
Buy This Book Now!
---
---
---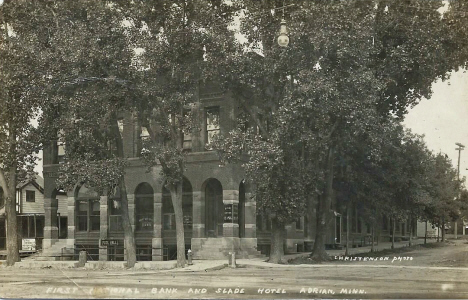 Slade Hotel and First National Bank, Adrian, Minnesota, 1920s?
LakesnWoods.com Postcard and Postcard Image Collection - click to enlarge
---
---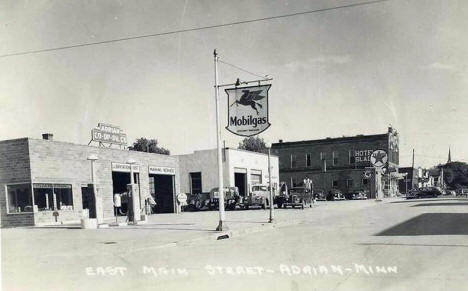 East Main Street, Adrian, Minnesota, 1940s
LakesnWoods.com Postcard and Postcard Image Collection - click to enlarge
---
---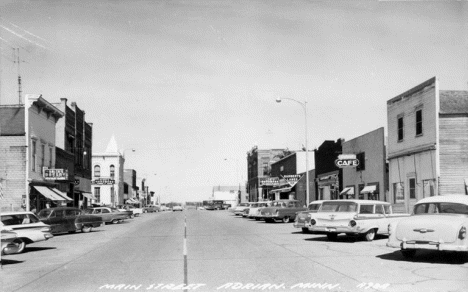 Main Street, Adrian, Minnesota, 1950s
From the LakesnWoods.com Postcard and Postcard Image Collection - click to enlarge
---
---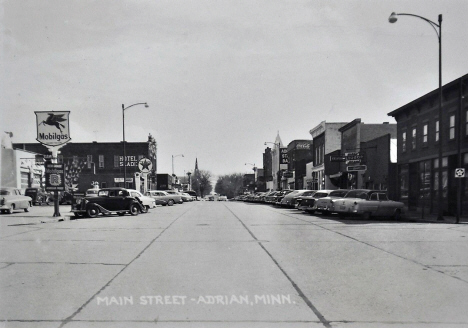 Main Street, Adrian, Minnesota, 1956
From the LakesnWoods.com Postcard and Postcard Image Collection - click to enlarge
---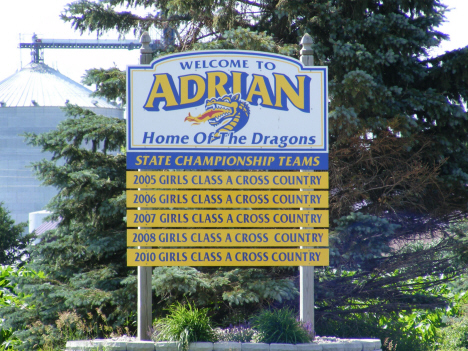 Welcome sign, Adrian, Minnesota, 2014
LakesnWoods.com photo - click image to enlarge
---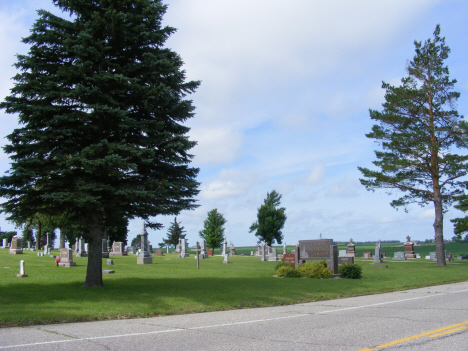 St. Adrian's Cemetary, Adrian, Minnesota, 2014
LakesnWoods.com photo - click image to enlarge
---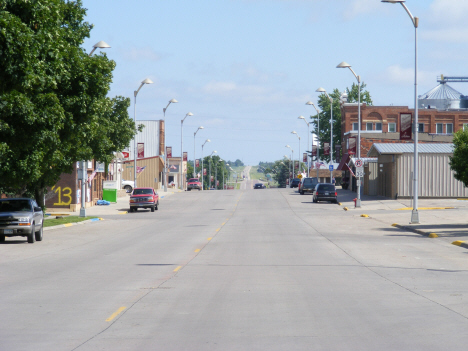 Street scene, Adrian, Minnesota, 2014
LakesnWoods.com photo - click image to enlarge
---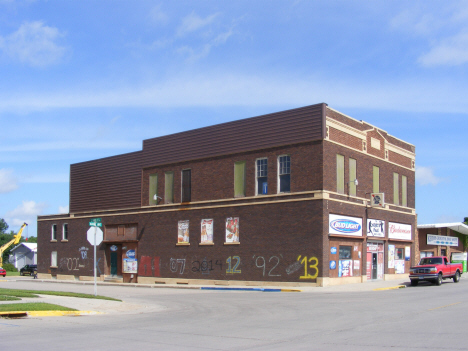 Street scene, Adrian, Minnesota, 2014
LakesnWoods.com photo - click image to enlarge
---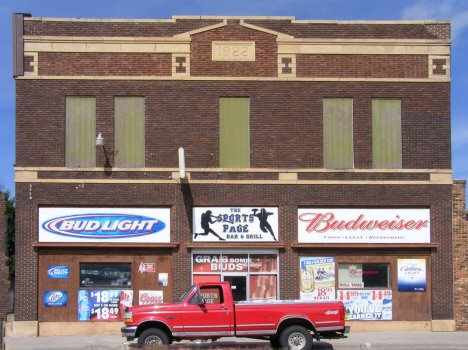 Street scene, Adrian, Minnesota, 2014
LakesnWoods.com photo - click image to enlarge
---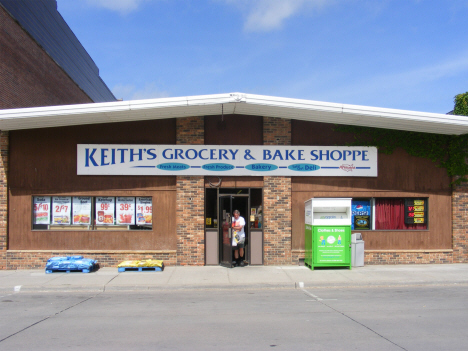 Grocery Store, Adrian, Minnesota, 2014
LakesnWoods.com photo - click image to enlarge
---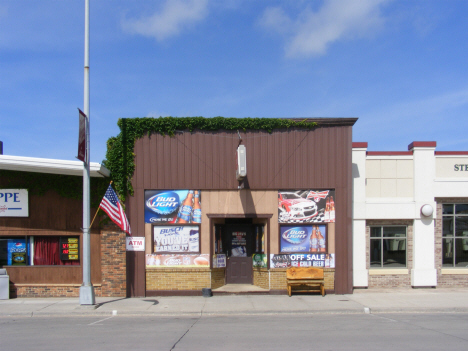 Street scene, Adrian, Minnesota, 2014
LakesnWoods.com photo - click image to enlarge
---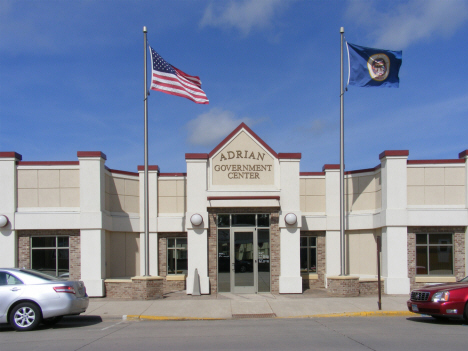 Government Center, Adrian, Minnesota, 2014
LakesnWoods.com photo - click image to enlarge
---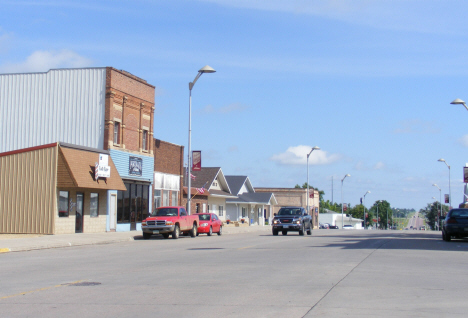 Street scene, Adrian, Minnesota, 2014
LakesnWoods.com photo - click image to enlarge
---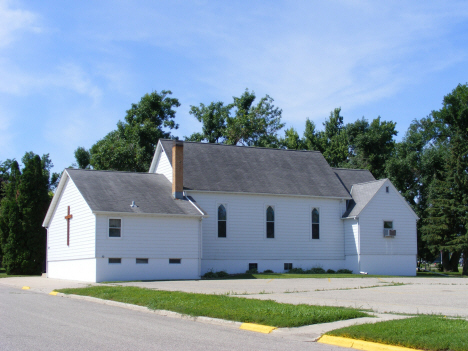 Zion Lutheran Church, Adrian, Minnesota, 2014
LakesnWoods.com photo - click image to enlarge
---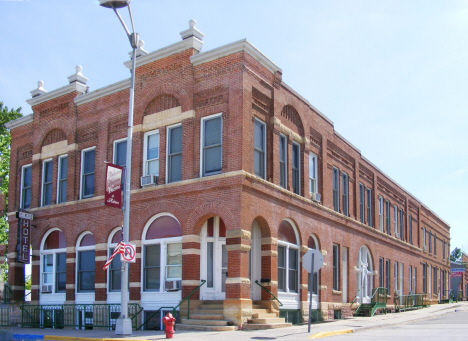 Former Slade Hotel, Adrian, Minnesota, 2014
LakesnWoods.com photo - click image to enlarge
---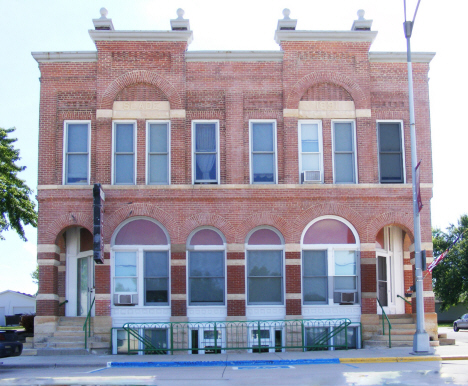 Former Slade Hotel, Adrian, Minnesota, 2014
LakesnWoods.com photo - click image to enlarge
---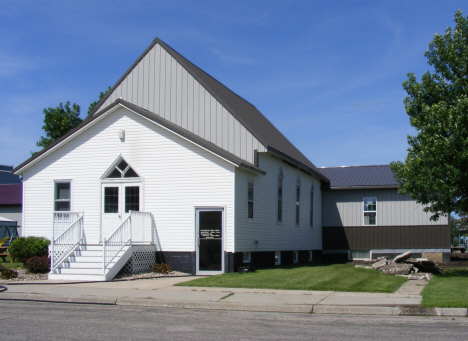 First Baptist Church, Adrian, Minnesota, 2014
LakesnWoods.com photo - click image to enlarge
---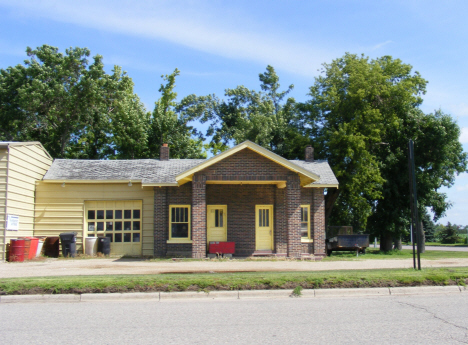 Street scene, Adrian, Minnesota, 2014
LakesnWoods.com photo - click image to enlarge
---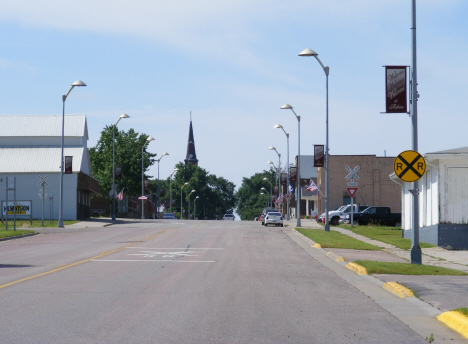 Street scene, Adrian, Minnesota, 2014
LakesnWoods.com photo - click image to enlarge
---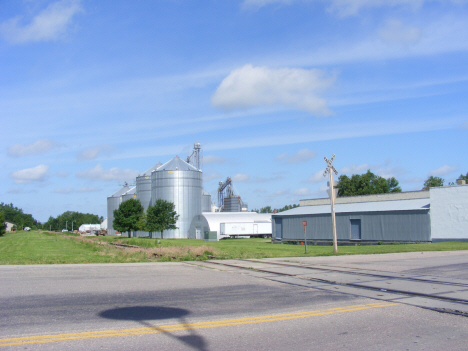 Grain elevators and railroad tracks, Adrian, Minnesota, 2014
LakesnWoods.com photo - click image to enlarge
---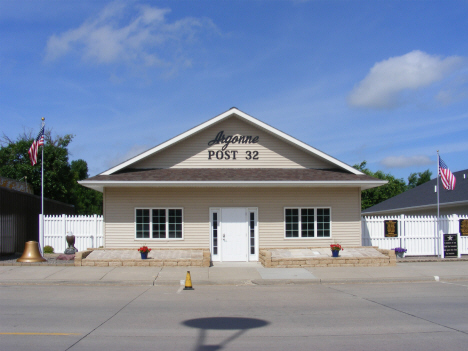 American Legion Post, Adrian, Minnesota, 2014
LakesnWoods.com photo - click image to enlarge
---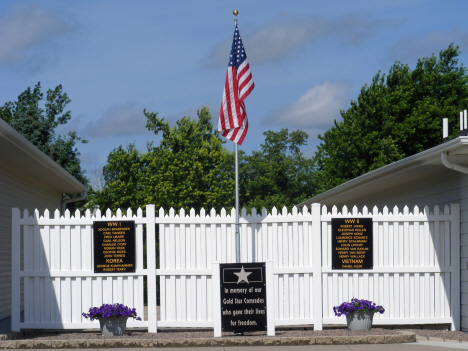 Memorial next to American Legion Post, Adrian, Minnesota, 2014
LakesnWoods.com photo - click image to enlarge
---
---
---
---
---
---
---
---
---
---