Navigation
LakesnWoods.com
Home Page
Contact Us
Privacy Add a Link
Coupon Corner


Alberta Guide:
Photo Gallery
Location
Geography
Demographics
History
Government
Post Office
News
Weather
Street Map
Events
Attractions
Recreation
Lakes
Health Care
Schools
Churches
Media
Motels
Resorts
Campgrounds
Businesses
Aerial Photo
Topographic Map
© 2004-2023
Lakeweb1 Internet Services
All Rights Reserved
DCMA, Defamation, Copyright and Trademark Infingement Policy
WANTED!
Do you have photos, historical accounts or other items pertaining to the Alberta area? Would you like to share this historical information with the world? LakesnWoods.com would like to publish your Alberta photos (current or historical) or historical accounts on this website. Original materials can be returned and your privacy will be respected.

Alberta Minnesota Gallery
---
---
---
---
---
---
Stevens County Minnesota (Images of America)
The land area that came to be known as Stevens County was ceded to the United States government by the Dakota Indians in the treaty of the Traverse des Sioux in 1851. Government and railroad exploration parties, Red River Trail oxcarts, and pioneers and missionaries had come through the area long before it was officially ceded or settled. After the Dakota uprising of 1862, the United States government made the decision to put a fort in Dakota Territory. In 1864, Fort Wadsworth, later called Fort Sisseton, was built. Mule teams with supplies for soldiers and Native Americans, and pioneers began traveling in greater numbers across the tallgrass prairies of Stevens County from St. Cloud and into Dakota Territory. Pioneers from many different countries settled in Stevens County to break up the prairie sod and plant wheat and tree claims on their homesteaded land. Grasshoppers, prairie fires, and blizzards tested their determination, but the hardy ones survived to provide for their children's education, organize local governments, and build homes, churches, and businesses.
Buy This Book Now!
---
---
---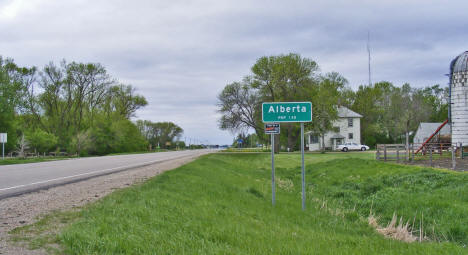 Entering Alberta Minnesota, 2008
LakesnWoods.com Photo - click image to enlarge
---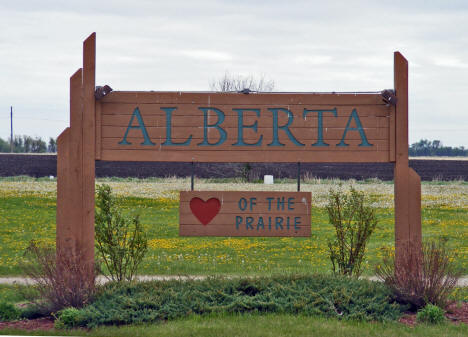 Alberta Minnesota Welcome Sign, 2008
LakesnWoods.com Photo - click image to enlarge
---


Church of the Nazarene, Alberta Minnesota, 2008
LakesnWoods.com Photo - click image to enlarge
---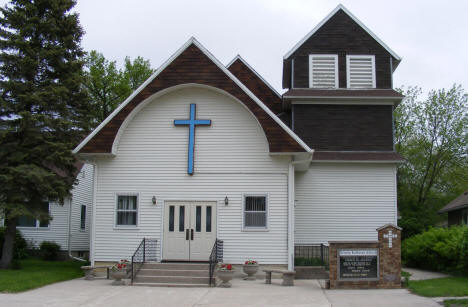 Trinity Lutheran Church, Alberta Minnesota, 2008
LakesnWoods.com Photo - click image to enlarge
---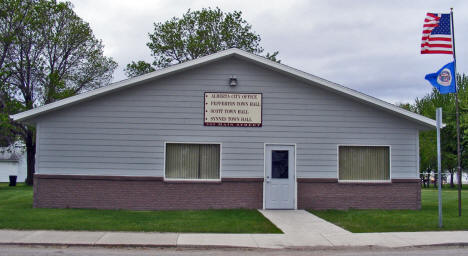 Alberta City Office, Alberta Minnesota, 2008
LakesnWoods.com Photo - click image to enlarge
---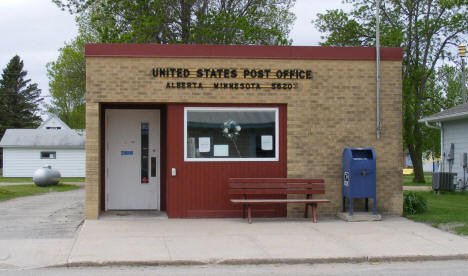 Post Office, Alberta Minnesota, 2008
LakesnWoods.com Photo - click image to enlarge
---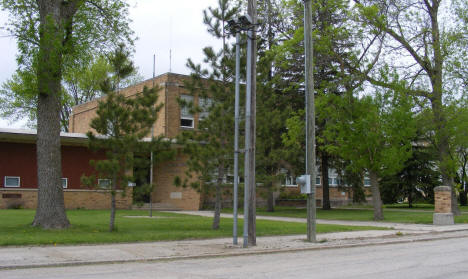 Alberta Consolidated School, Alberta Minnesota, 2008
LakesnWoods.com Photo - click image to enlarge
---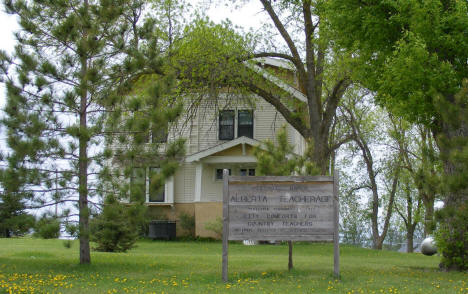 Alberta Teacherage Historic Manse, Alberta Minnesota, 2008
LakesnWoods.com Photo - click image to enlarge
---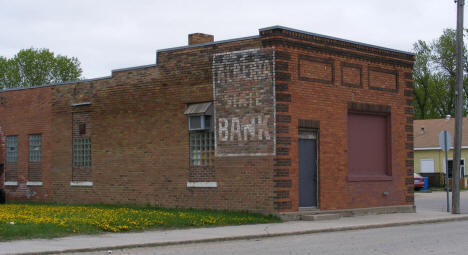 Former State Bank, Alberta Minnesota, 2008
LakesnWoods.com Photo - click image to enlarge
---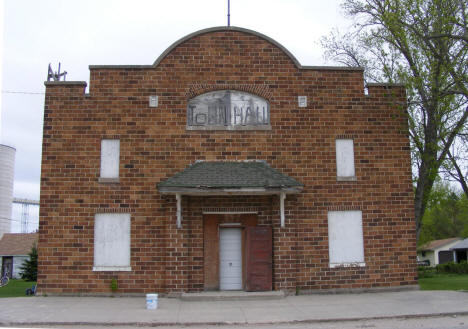 Old Town Hall, Alberta Minnesota, 2008
LakesnWoods.com Photo - click image to enlarge
---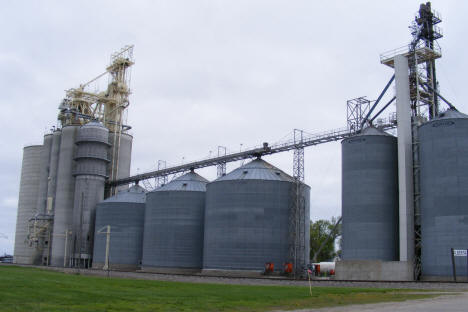 Grain elevators, Alberta Minnesota, 2008
LakesnWoods.com Photo - click image to enlarge