Navigation
LakesnWoods.com
Home Page
Contact Us
Privacy
Minnesota History Shop

Visit The Minnesota History Shop
www.minnesotahistoryshop.com
Historic maps
Historic books
Historic framed art
Historic postcards
Clothing with historic images
And much more!!!


Elgin Guide:
Photo Gallery
Location
Geography
Demographics
History
Government
Post Office
News
Weather
Street Map
Events
Attractions
Recreation
Lakes
Health Care
Schools
Churches
Media
Motels
Resorts
Campgrounds
Businesses
Aerial Photo
Topographic Map
© 2004-2023
Lakeweb1 Internet Services
All Rights Reserved
DCMA, Defamation, Copyright and Trademark Infingement Policy
WANTED!
Do you have photos, historical accounts or other items pertaining to the Elgin area? Would you like to share this historical information with the world? LakesnWoods.com would like to publish your Elgin photos (current or historical) or historical accounts on this website. Original materials can be returned and your privacy will be respected.

Elgin Minnesota Gallery
---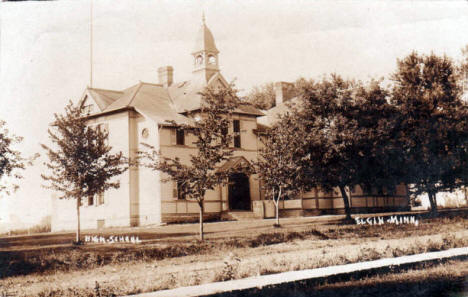 High School, Elgin Minnesota, 1908
LakesnWoods.com Postcard and Postcard Image Collection - click to enlarge
---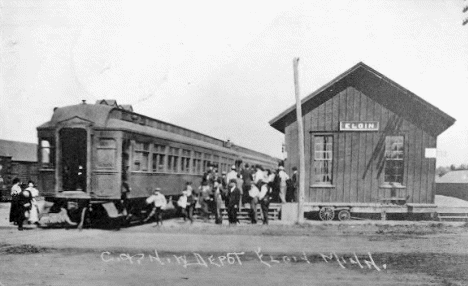 Railroad Depot, Elgin Minnesota, 1910
LakesnWoods.com Postcard and Postcard Image Collection - click to enlarge
---
Wabasha County (Images of America)
Wabasha County captures the spirit of a region and its people through rare historic photographs, many of which are previously unpublished. A truly multicultural community, Wabasha County has been home to residents of Canadian, French, English, Irish, Native American, and German origin. The earliest known pioneers, Augustine Rocque and his family, became the first white people to occupy a year-round residence in Minnesota in 1826. Within these pages, discover the people and events that have shaped Wabasha County's history over the past 170 years. Wabasha County was named after the great chief Wabashaw II. Many aspects of Wabasha's heritage are featured here, including the Mdewakanton Band of the Dakotas, riverboats of the Mississippi, pioneers and their descendants, and buildings throughout the area. Author Judith Giem Elliott has produced a volume that truly reflects the value Wabasha County's residents place upon their rich and colorful history.
Buy This Book Now!
---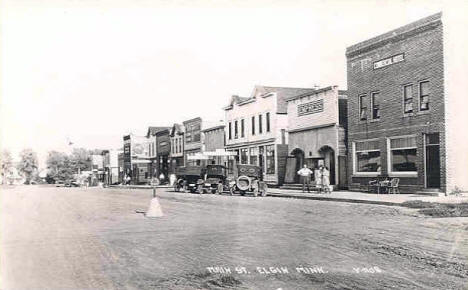 Main Street, Elgin Minnesota, 1920s
LakesnWoods.com Postcard and Postcard Image Collection - click to enlarge
---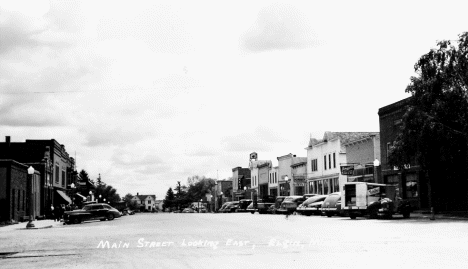 Main Street looking east, Elgin Minnesota, 1940s
Courtesy City of Elgin - click to enlarge
---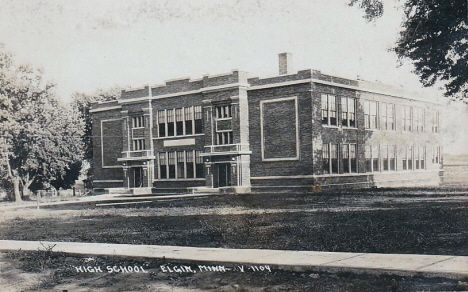 High School, Elgin Minnesota, 1940s


LakesnWoods.com Postcard and Postcard Image Collection - click to enlarge
---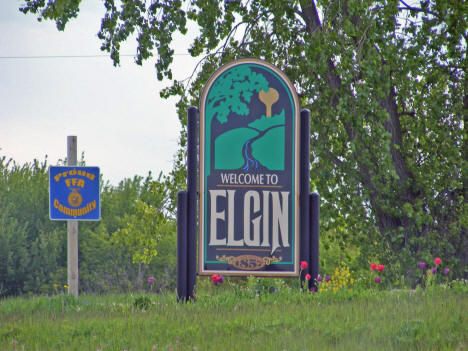 Welcome sign, Elgin Minnesota, 2010
LakesnWoods.com Photo - click image to enlarge
---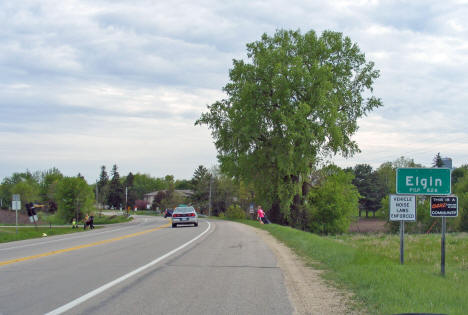 Entering Elgin Minnesota, 2010
LakesnWoods.com Photo - click image to enlarge
---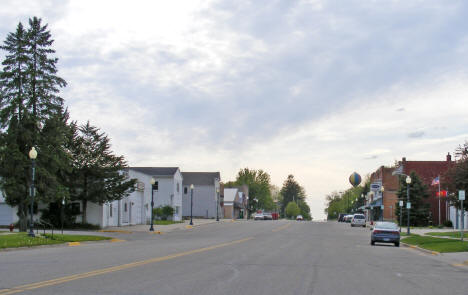 Street scene, Elgin Minnesota, 2010
LakesnWoods.com Photo - click image to enlarge
---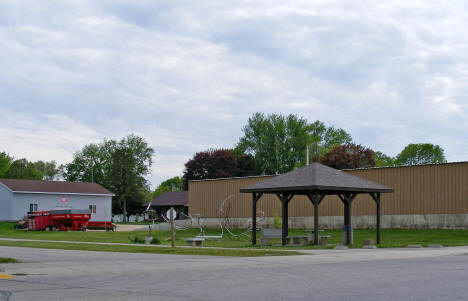 Street scene, Elgin Minnesota, 2010
LakesnWoods.com Photo - click image to enlarge
---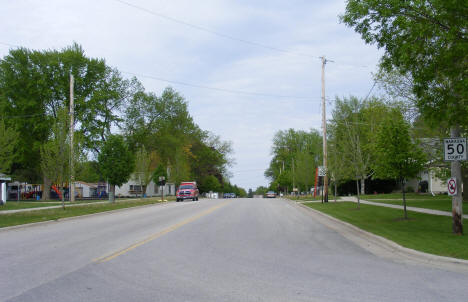 Street scene, Elgin Minnesota, 2010
LakesnWoods.com Photo - click image to enlarge
---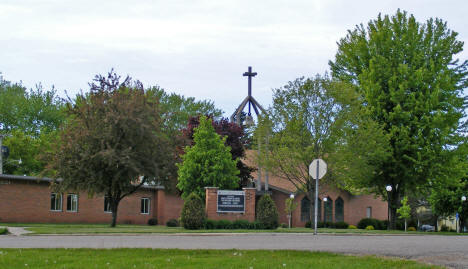 Trinity Lutheran Church, Elgin Minnesota, 2010
LakesnWoods.com Photo - click image to enlarge
---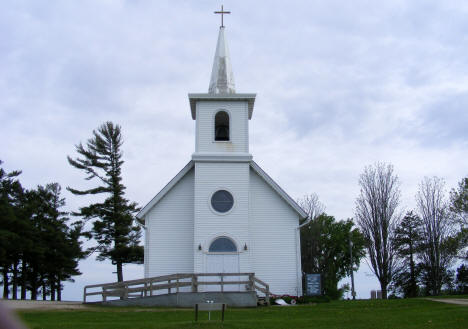 Immanuel Lutheran Church, Elgin Minnesota, 2010
LakesnWoods.com Photo - click image to enlarge
---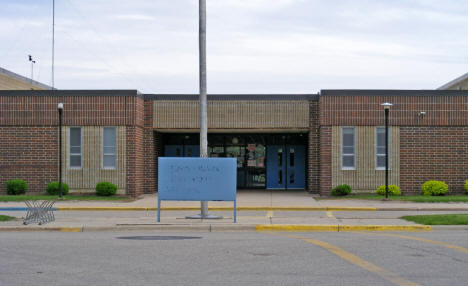 School, Elgin Minnesota, 2010
LakesnWoods.com Photo - click image to enlarge
---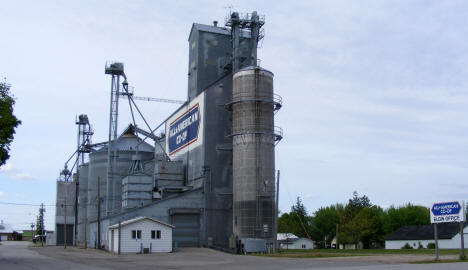 Grain elevators, Elgin Minnesota, 2010
LakesnWoods.com Photo - click image to enlarge
---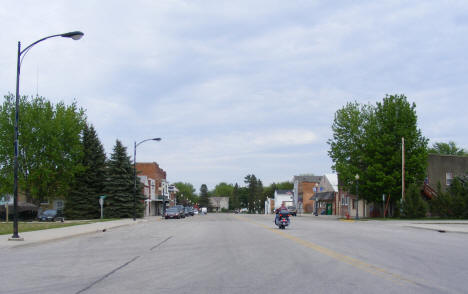 Street scene, Elgin Minnesota, 2010
LakesnWoods.com Photo - click image to enlarge
---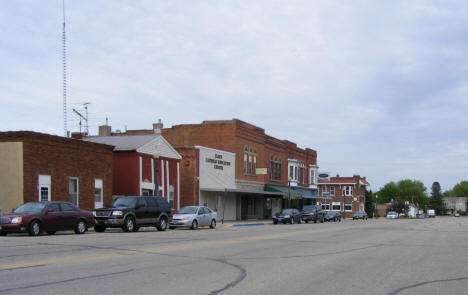 Street scene, Elgin Minnesota, 2010
LakesnWoods.com Photo - click image to enlarge
---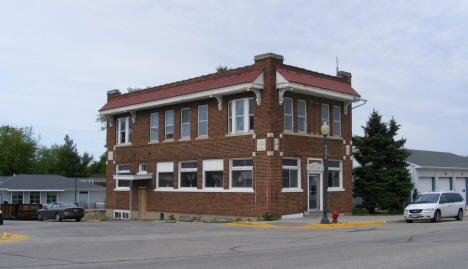 Street scene, Elgin Minnesota, 2010
LakesnWoods.com Photo - click image to enlarge
---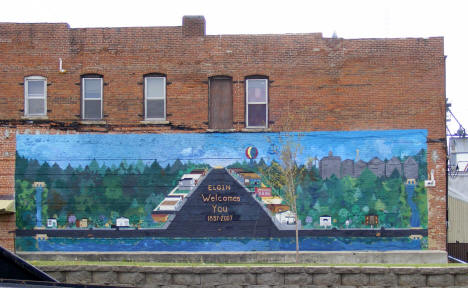 Mural, Elgin Minnesota, 2010
LakesnWoods.com Photo - click image to enlarge
---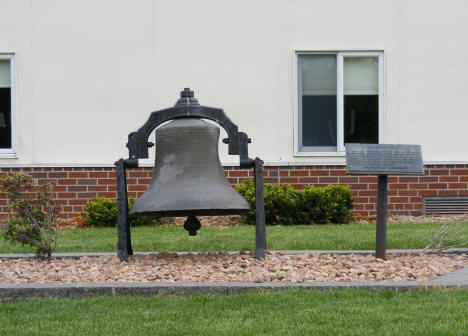 Old school bell at present day school, Elgin Minnesota, 2010
LakesnWoods.com Photo - click image to enlarge
---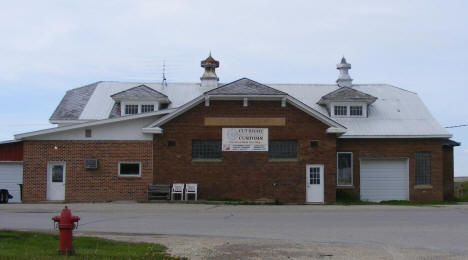 Former Creamery building, Elgin Minnesota, 2010
LakesnWoods.com Photo - click image to enlarge
---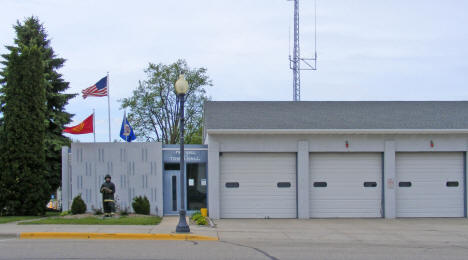 City Hall and Fire Station, Elgin Minnesota, 2010
LakesnWoods.com Photo - click image to enlarge
---
---
---