Navigation
LakesnWoods.com
Home Page
Contact Us
Privacy
Minnesota History Shop

Visit The Minnesota History Shop
www.minnesotahistoryshop.com
Historic maps
Historic books
Historic framed art
Historic postcards
Clothing with historic images
And much more!!!

Grand Meadow Guide:
Photo Gallery
Location
Geography
Demographics
History
Government
Post Office
News
Weather
Street Map
Events
Attractions
Recreation
Lakes
Health Care
Schools
Churches
Media
Motels
Resorts
Campgrounds
Businesses
Aerial Photo
Topographic Map
© 2004-2023
Lakeweb1 Internet Services
All Rights Reserved
DCMA, Defamation, Copyright and Trademark Infingement Policy
WANTED!
Do you have photos, historical accounts or other items pertaining to the Grand Meadow area? Would you like to share this historical information with the world? LakesnWoods.com would like to publish your Grand Meadow photos (current or historical) or historical accounts on this website. Original materials can be returned and your privacy will be respected.

Grand Meadow Minnesota Gallery
---
---
---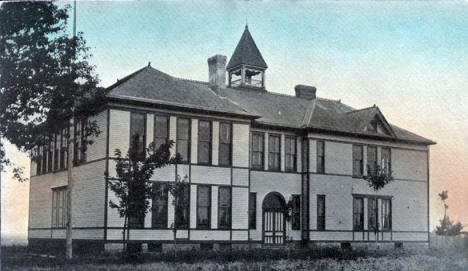 High School, Grand Meadow Minnesota, 1908
LakesnWoods.com Postcard and Postcard Image Collection- click image to enlarge
---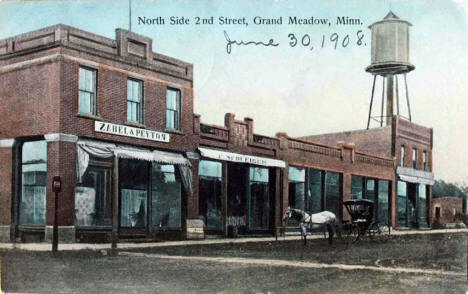 North side, Second Street, Grand Meadow Minnesota, 1908
LakesnWoods.com Postcard and Postcard Image Collection- click image to enlarge
---
Mower County (Images of America)

The history of Mower County, Minnesota, is the story of its people - their dreams, their hard work, their joys, and their disappointments. It is the story of the Native Americans who built mounds and lived in villages along the shores of the lakes. It is the story of the early pioneers who braved the hot, sticky summers and the sub-zero winters. It is the story of the merchants, who believed in the future of these small farming communities, and the entrepreneurs, who platted sites for new villages.

These stories are told here with the help of over 200 vintage prints and photographs from each of the twenty townships that make up Mower County. In these townships, many communities have developed over the years. Some lived only a short time, dying out because they were bypassed by the railroads that crossed Southern Minnesota, or because the villages could not attract settlers. Those that survived grew, and to this day provide homes for descendants of the earliest pioneers, as well as newer residents, who were drawn by industry or the beauty of Southern Minnesota.

Buy This Book Now!
---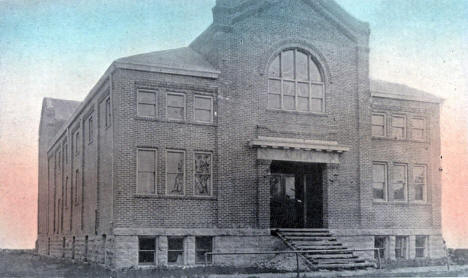 Woodman Opera House, Grand Meadow Minnesota, 1908
LakesnWoods.com Postcard and Postcard Image Collection- click image to enlarge
---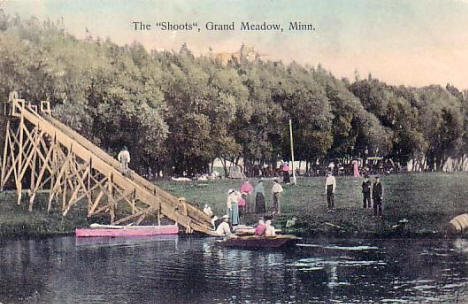 "The Shoots", Grand Meadow Minnesota, 1909
LakesnWoods.com Postcard and Postcard Image Collection- click image to enlarge
---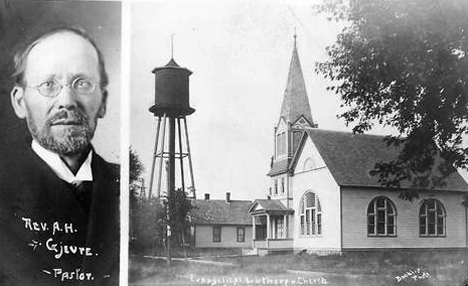 Evangelical Lutheran Church, Grand Meadow Minnesota, 1909
LakesnWoods.com Postcard and Postcard Image Collection
---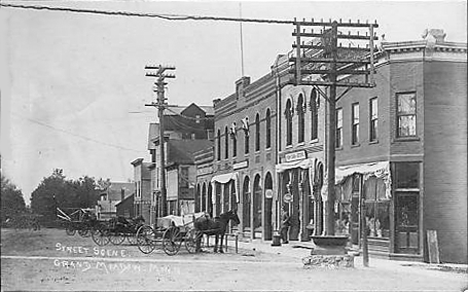 Street scene, Grand Meadow Minnesota, 1909
LakesnWoods.com Postcard and Postcard Image Collection
---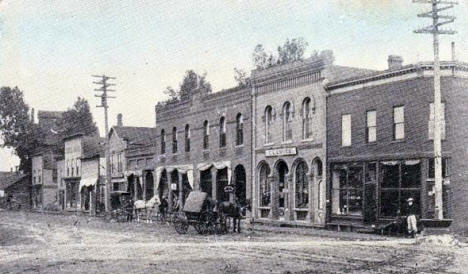 West side of Main Street, Grand Meadow Minnesota, 1909
LakesnWoods.com Postcard and Postcard Image Collection- click image to enlarge
---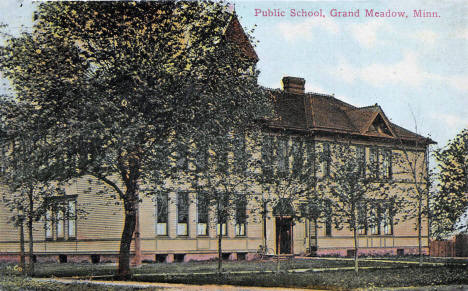 Public School, Grand Meadow Minnesota, 1910s


LakesnWoods.com Postcard and Postcard Image Collection- click image to enlarge
---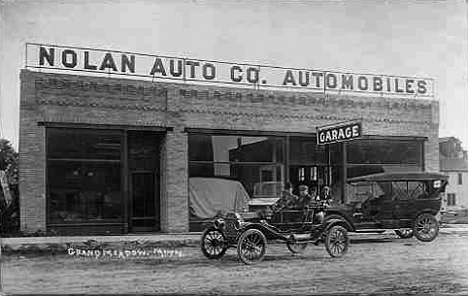 Nolan Auto Company garage in Grand Meadow Minnesota, 1911
LakesnWoods.com Postcard and Postcard Image Collection
---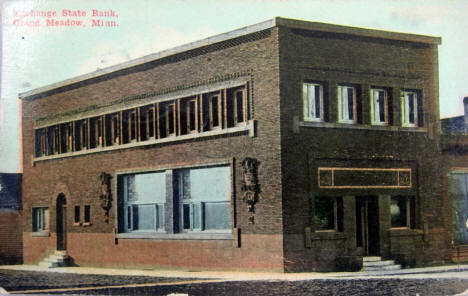 Exchange State Bank, Grand Meadow Minnesota, 1911
LakesnWoods.com Postcard and Postcard Image Collection- click image to enlarge
---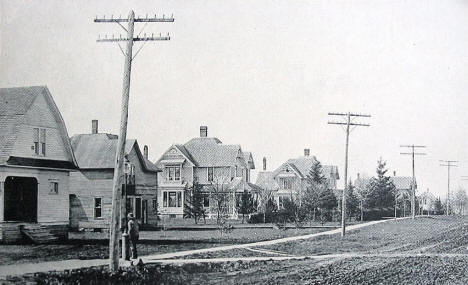 North Main Street, Grand Meadow Minnesota, 1920
LakesnWoods.com Postcard and Postcard Image Collection- click image to enlarge
---
---
---
---
---
---
---
---
---
---
---
---