Navigation
LakesnWoods.com
Home Page
Contact Us
Privacy
Minnesota History Shop

Visit The Minnesota History Shop
www.minnesotahistoryshop.com
Historic maps
Historic books
Historic framed art
Historic postcards
Clothing with historic images
And much more!!!


Onamia Guide:
Photo Gallery
Location
Geography
Demographics
History
Government
Post Office
News
Weather
Street Map
Events
Attractions
Recreation
Lakes
Health Care
Schools
Churches
Media
Motels
Resorts
Campgrounds
Businesses
Aerial Photo
Topographic Map
Nearby Communities
Aitkin
Bay Lake
Bennettville
Brainerd
Crosby
Deerwood
Garrison
Harding
Hillman
Isle
Lastrup
Malmo
Milaca
Pierz
Wahkon
© 2004 -2021
Lakeweb1 Internet Services
All Rights Reserved
WANTED!
Do you have photos, historical accounts or other items pertaining to the Onamia area? Would you like to share this historical information with the world? LakesnWoods.com would like to publish your Onamia photos (current or historical) or historical accounts on this website. Original materials can be returned and your privacy will be respected.


(design available on over 100 different items!)


(design available on over 100 different items!)


(design available on over 100 different items!)

Onamia, Minnesota Gallery
---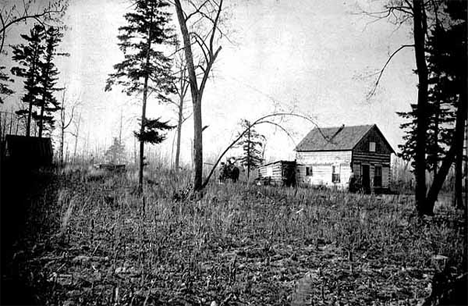 Cabins on homestead of Mrs. Mary Hannah Cotton on the west shore of Lake Onamia, Mille Lacs County, 1897
Courtesy Minnesota Historical Society - click image to enlarge or purchase
---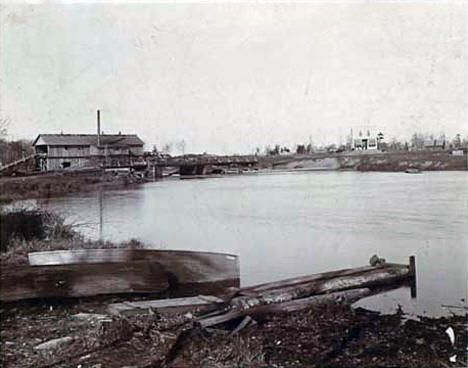 Sawmill and general store building of Cundy and McClure, Onamia, Minnesota, 1900
Courtesy Minnesota Historical Society - click image to enlarge or purchase
---
---
---
---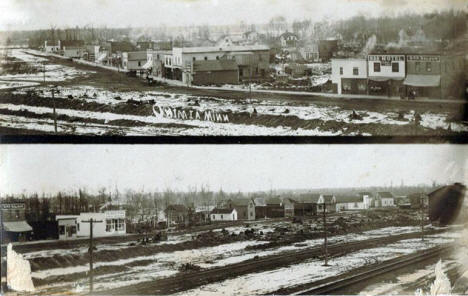 General views, Onamia, Minnesota, 1909
LakesnWoods.com Postcard and Postcard Image Collection- click image to enlarge
---
---
---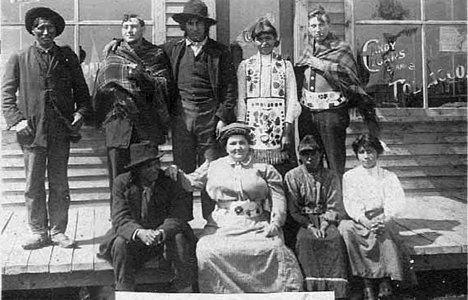 Chippewa Indians seated in front of Einen's Store, Onamia, Minnesota, 1910
Courtesy Minnesota Historical Society - click image to enlarge or purchase
---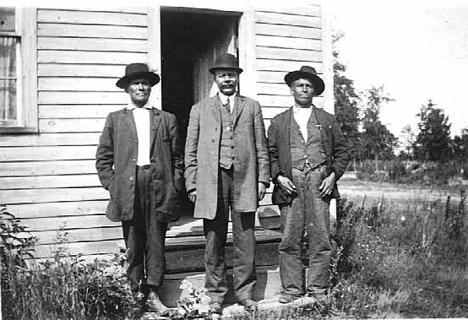 Reverend Frank Pequette, Wadena and Meg-e-see, Onamia, Minnesota, 1910
Courtesy Minnesota Historical Society - click image to enlarge or purchase
---
---
---
---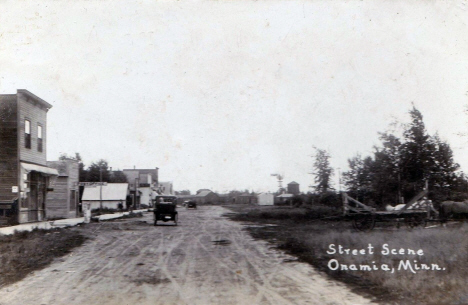 Street scene, Onamia, Minnesota, 1910
LakesnWoods.com Postcard and Postcard Image Collection- click image to enlarge
---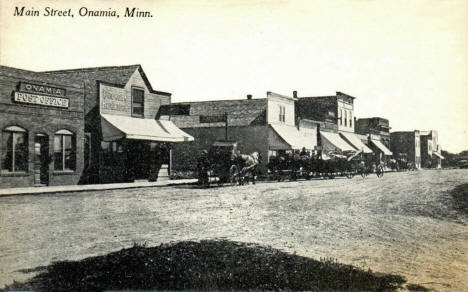 Main Street, Onamia, Minnesota, 1910s
LakesnWoods.com Postcard and Postcard Image Collection- click image to enlarge
---
---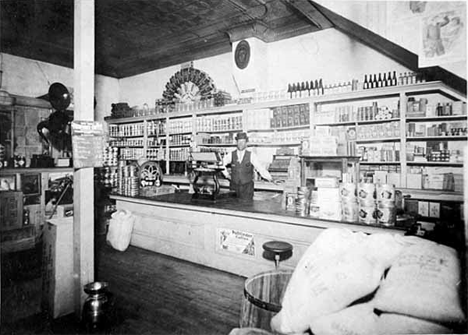 Dahlgren Brothers Store, Onamia; Alof (Olaf) Dahlgren behind counter, 1911
Courtesy Minnesota Historical Society - click image to enlarge or purchase
---
---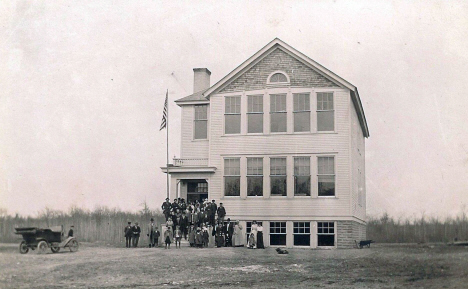 School, Onamia, Minnesota, 1914
LakesnWoods.com Postcard and Postcard Image Collection- click image to enlarge
---
---
---
---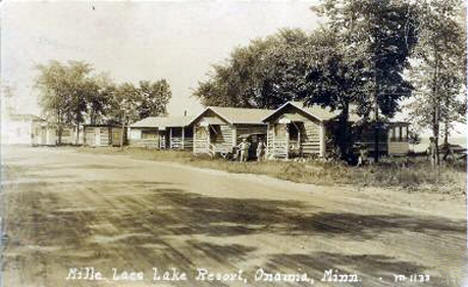 Mille Lacs Lake Resort, Onamia, Minnesota, 1920s
LakesnWoods.com Postcard and Postcard Image Collection
---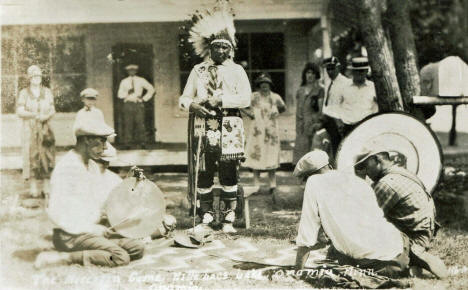 The Moccasin Game, Mille Lacs Lake, Onamia, Minnesota, 1920s?
LakesnWoods.com Postcard and Postcard Image Collection- click image to enlarge
---
---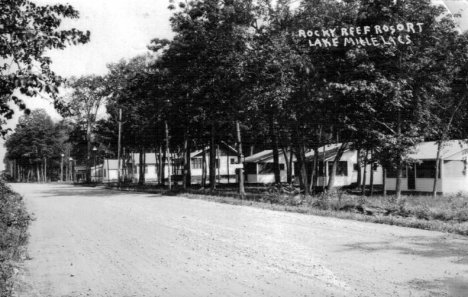 Rocky Reef Resort, Onamia, Minnesota, 1920s
LakesnWoods.com Postcard and Postcard Image Collection- click image to enlarge
---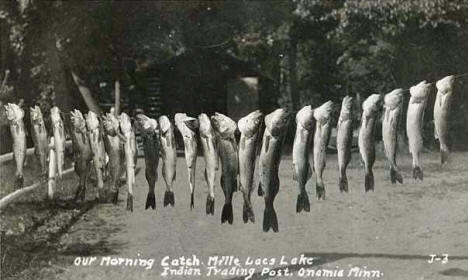 Morning catch at the Indian Trading Post on Mille Lacs Lake, Onamia, Minnesota, 1920s
LakesnWoods.com Postcard and Postcard Image Collection- click image to enlarge
---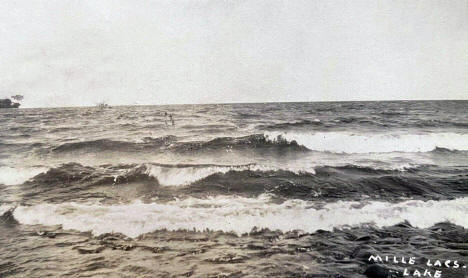 Mille Lacs Lake, Onamia, Minnesota, 1920s
LakesnWoods.com Postcard and Postcard Image Collection- click image to enlarge
---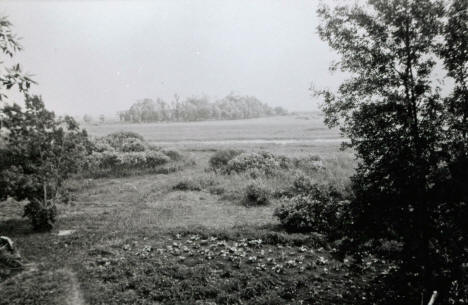 Aquipaqueton Island, near Onamia, Minnesota, where Father Louis Hennepin was taken captive by local Dakota. 1920s photo
Courtesy Hennepin History Museum - click image to enlarge
---
---
---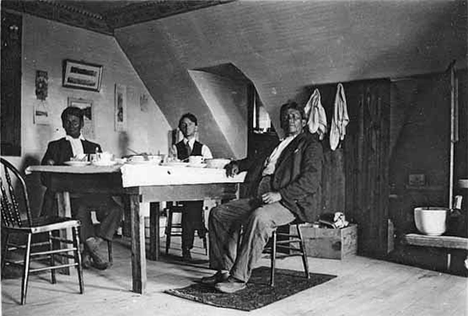 Wadena and Me-gee-see with Rev Edward McCann, Onamia, Minnesota, 1925
Courtesy Minnesota Historical Society - click image to enlarge or purchase
---
---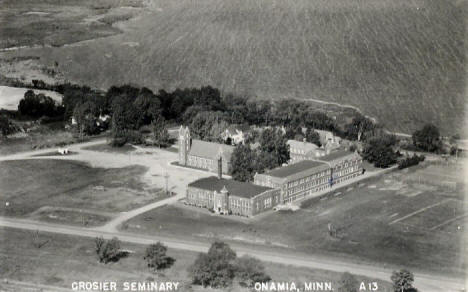 Crosier Seminary, Onamia, Minnesota, 1930s
LakesnWoods.com Postcard and Postcard Image Collection - click to enlarge
---
---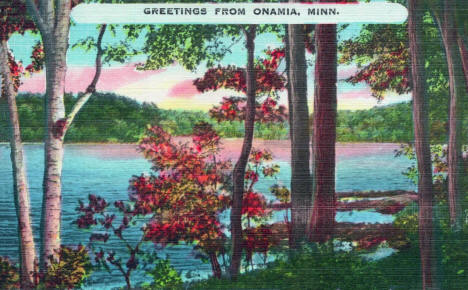 Lake scene, Onamia, Minnesota, 1930s
LakesnWoods.com Postcard and Postcard Image Collection - click to enlarge
---
---
---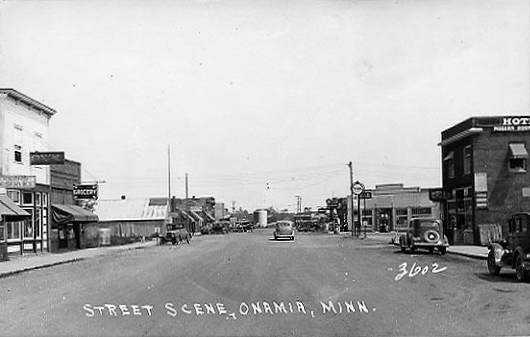 Street scene, Onamia, Minnesota, 1936
LakesnWoods.com Postcard and Postcard Image Collection
---
---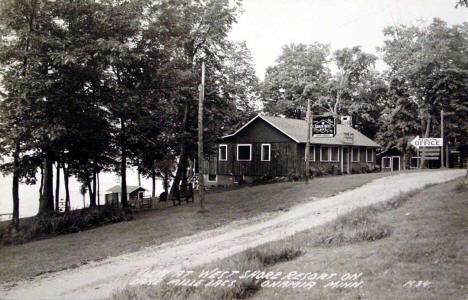 View at West Shore Resort on Lake Mille Lacs, Onamia, Minnesota, 1939
LakesnWoods.com Postcard and Postcard Image Collection - click to enlarge
---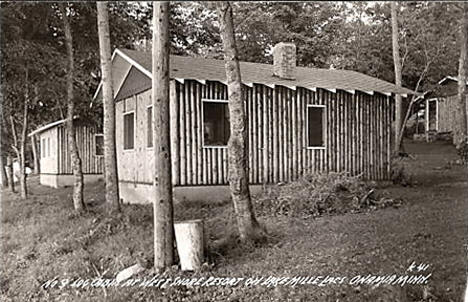 West Shore Resort on Lake Mille Lacs, Onamia, Minnesota, 1939
LakesnWoods.com Postcard and Postcard Image Collection
---
---
---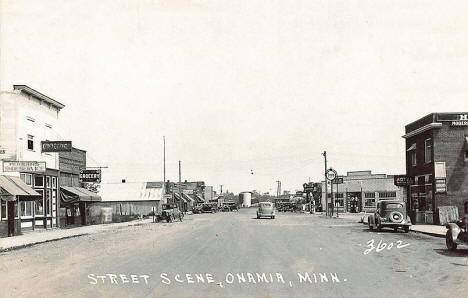 Street scene, Onamia, Minnesota, 1940s
LakesnWoods.com Postcard and Postcard Image Collection - click to enlarge
---
---
---
---
---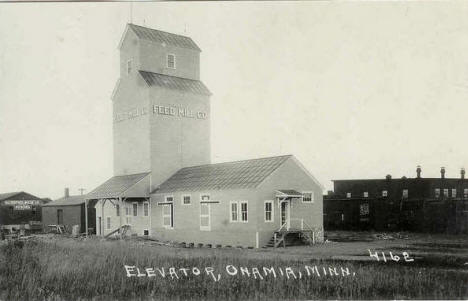 Elevator, Onamia, Minnesota, 1940s
LakesnWoods.com Postcard and Postcard Image Collection - click to enlarge
---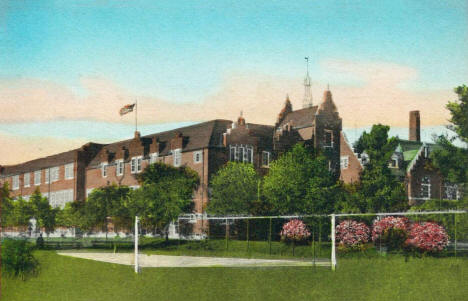 Crosier Seminary, Onamia, Minnesota, 1940s
LakesnWoods.com Postcard and Postcard Image Collection - click to enlarge
---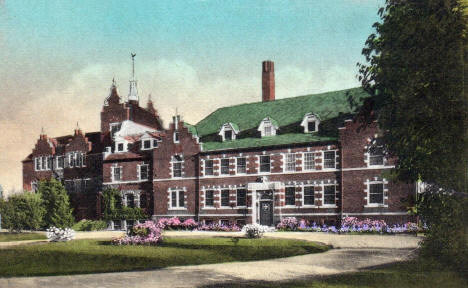 Crosier Seminary, Onamia, Minnesota, 1940s
LakesnWoods.com Postcard and Postcard Image Collection - click to enlarge
---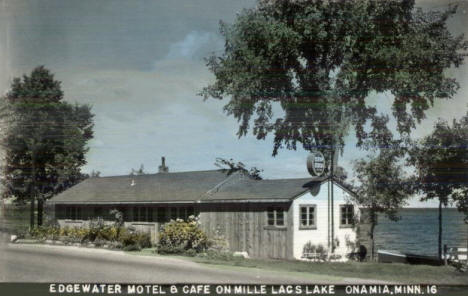 Edgewater Motel and Cafe on Mille Lacs Lake, Onamia, Minnesota, 1940s
LakesnWoods.com Postcard and Postcard Image Collection - click to enlarge
---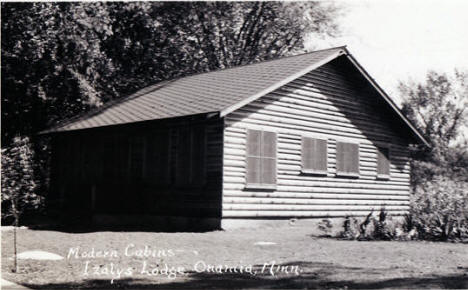 Modern cabins at Izaty's Resort, Onamia, Minnesota, 1940s?
LakesnWoods.com Postcard and Postcard Image Collection - click to enlarge
---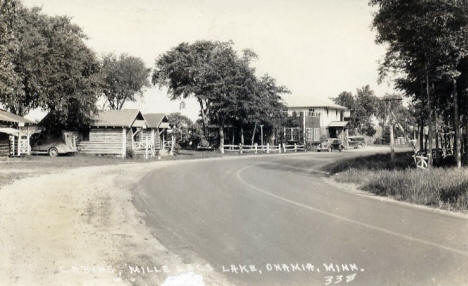 Street scene, Onamia, Minnesota, 1940s
LakesnWoods.com Postcard and Postcard Image Collection - click to enlarge
---
---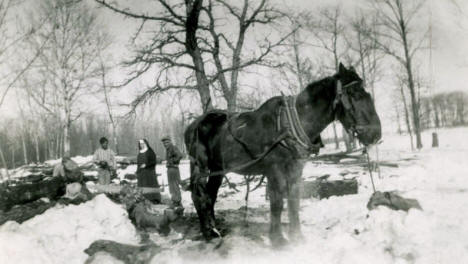 Preparing ground for the Little Flower Mission Church at Mille Lacs Indian Reservation, Minnesota, 1949
Courtesy Saint Benedict's Monastery - click image to enlarge
---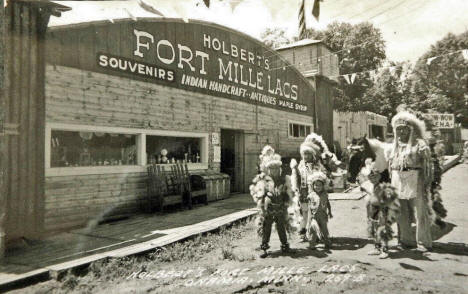 Holbert's Fort Mille Lacs Souvenirs Shop, Onamia, Minnesota, 1950s
LakesnWoods.com Postcard and Postcard Image Collection- click image to enlarge
---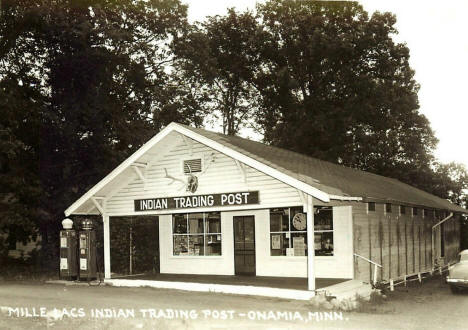 Indian Trading Post, Onamia, Minnesota, 1950s
LakesnWoods.com Postcard and Postcard Image Collection- click image to enlarge
---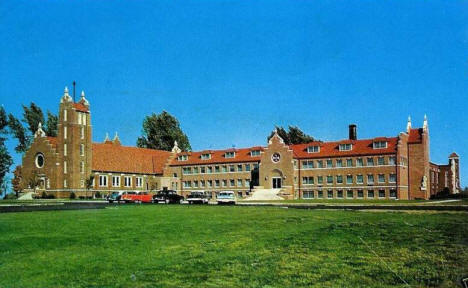 Croisier Monastery, Onamia, Minnesota, 1950s
LakesnWoods.com Postcard and Postcard Image Collection
---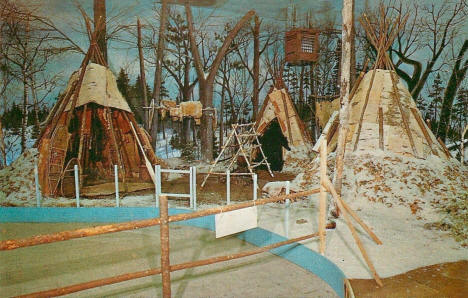 Display at Mille Lacs Indian Trading Post and Museum, Onamia, Minnesota, 1950s
LakesnWoods.com Postcard and Postcard Image Collection- click image to enlarge
---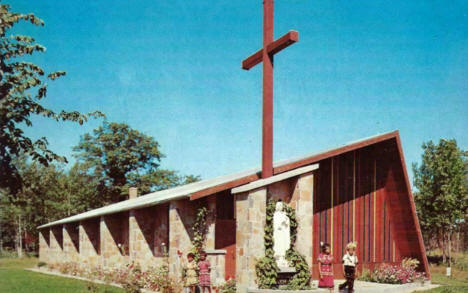 Little Flower Indian Mission Church, Onamia, Minnesota, 1950s
LakesnWoods.com Postcard and Postcard Image Collection- click image to enlarge
---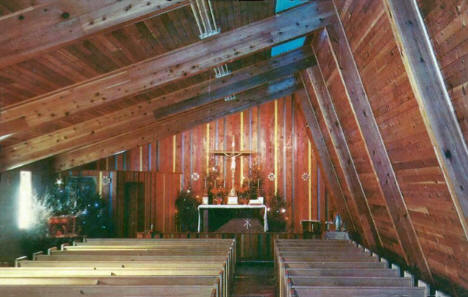 Interior, Little Flower Indian Mission Church, Onamia, Minnesota, 1950s
LakesnWoods.com Postcard and Postcard Image Collection- click image to enlarge
---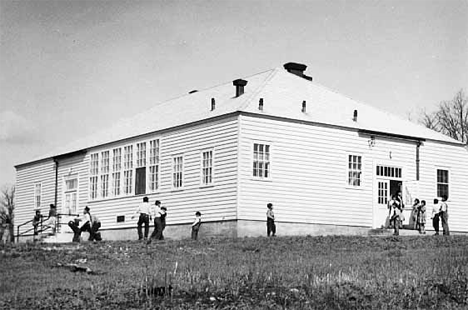 Vineland Indian School on Mille Lacs Reservation near Onamia, Minnesota, 1955
Courtesy Minnesota Historical Society - click image to enlarge or purchase
---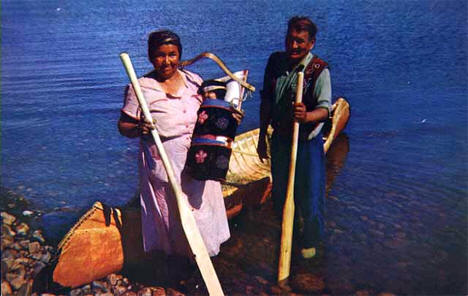 Chippewa Indian family and a birchbark canoe, Onamia, Minnesota, 1955
Courtesy Minnesota Historical Society - click image to enlarge or purchase
---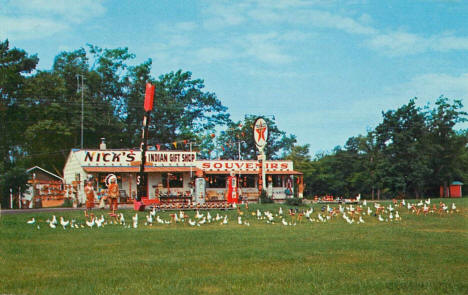 Nick's Indian Gift Shop and Souvenirs, Onamia, Minnesota, 1956
LakesnWoods.com Postcard and Postcard Image Collection- click image to enlarge
---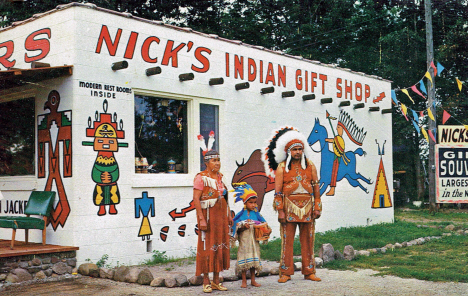 Nick's Indian Gift Shop, Onamia, Minnesota, 1956
LakesnWoods.com Postcard and Postcard Image Collection- click image to enlarge
---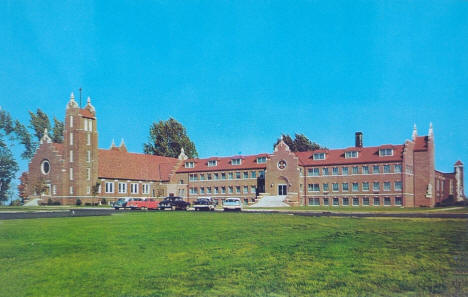 Crosier Monastery and Seminary, Onamia, Minnesota, 1957
LakesnWoods.com Postcard and Postcard Image Collection- click image to enlarge


---
---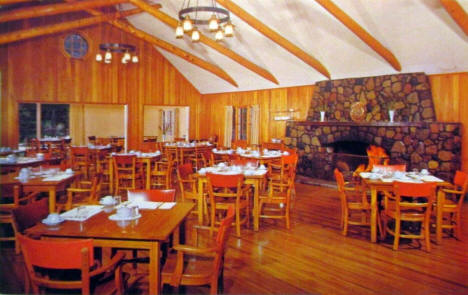 Izaty's Lodge, Onamia, Minnesota, 1960s
LakesnWoods.com Postcard and Postcard Image Collection- click image to enlarge
---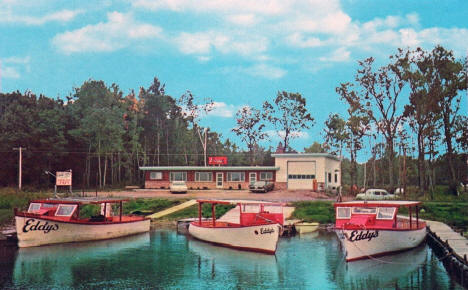 Eddy's Launch Service on Mille Lacs Lake, Onamia, Minnesota, 1960s
LakesnWoods.com Postcard and Postcard Image Collection- click image to enlarge
---

Cozy Cove Resort and Store, Onamia, Minnesota, 1960s
LakesnWoods.com Postcard and Postcard Image Collection
---
---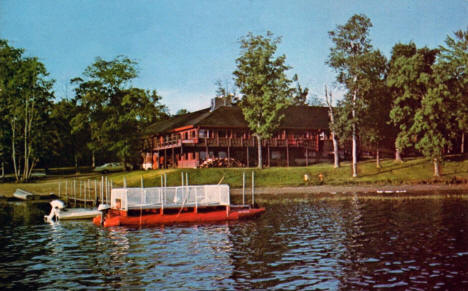 American Lutheran Memorial Camp, Onamia, Minnesota, 1979
LakesnWoods.com Postcard and Postcard Image Collection- click image to enlarge
---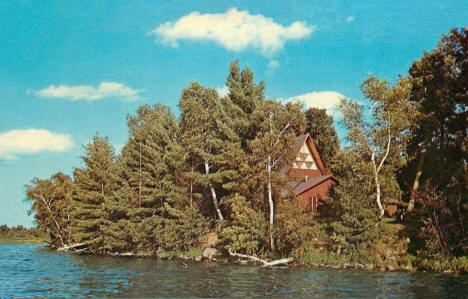 Braun Chapel on Lake Shakopee at American Lutheran Memorial Camp, Onamia, Minnesota, 1988
LakesnWoods.com Postcard and Postcard Image Collection- click image to enlarge
---

Rolf Olsen Center, Onamia, Minnesota, 2007
LakesnWoods.com Photo - click image to enlarge
---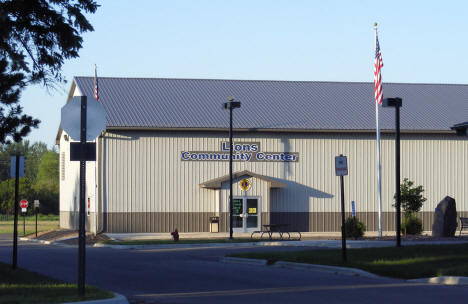 Lions Community Center, Onamia, Minnesota, 2007
LakesnWoods.com Photo - click image to enlarge
---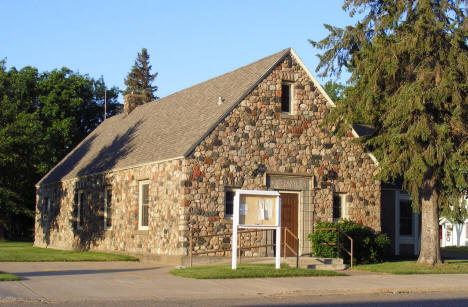 City Hall, Onamia, Minnesota, 2007
LakesnWoods.com Photo - click image to enlarge
---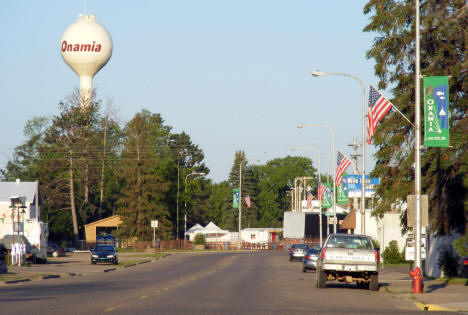 Street scene, Onamia, Minnesota, 2007
LakesnWoods.com Photo - click image to enlarge
---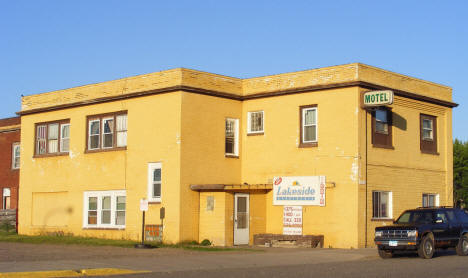 Street scene, Onamia, Minnesota, 2007
LakesnWoods.com Photo - click image to enlarge
---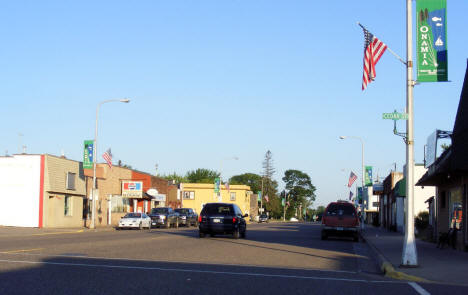 Street scene, Onamia, Minnesota, 2007
LakesnWoods.com Photo - click image to enlarge
---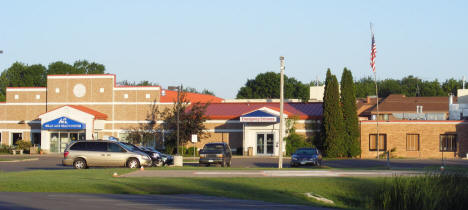 Hospital, Onamia, Minnesota, 2007
LakesnWoods.com Photo - click image to enlarge
---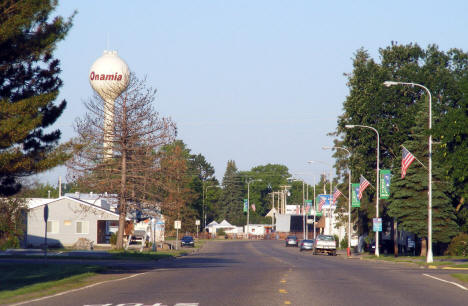 Street scene, Onamia, Minnesota, 2007
LakesnWoods.com Photo - click image to enlarge
---