Navigation
LakesnWoods.com
Home Page
Contact Us
Privacy
Minnesota History Shop

Visit The Minnesota History Shop
www.minnesotahistoryshop.com
Historic maps
Historic books
Historic framed art
Historic postcards
Clothing with historic images
And much more!!!


Babbitt Guide:
Photo Gallery
Location
Geography
Demographics
History
Government
Post Office
News
Weather
Street Map
Events
Attractions
Recreation
Lakes
Health Care
Schools
Churches
Media
Motels
Resorts
Campgrounds
Businesses
Aerial Photo
Topographic Map
Nearby Communities
Angora
Aurora
Biwabik
Cook
Ely
Eveleth
Isabella
Mountain Iron
Soudan
Tower
Virginia
Winton
© 2004-2023
Lakeweb1 Internet Services
All Rights Reserved
DCMA, Defamation, Copyright and Trademark Infingement Policy
WANTED!
Do you have photos, historical accounts or other items pertaining to the Babbitt area? Would you like to share this historical information with the world? LakesnWoods.com would like to publish your Babbitt photos (current or historical) or historical accounts on this website. Original materials can be returned and your privacy will be respected.


Babbitt Minnesota Gallery
---
---
---
---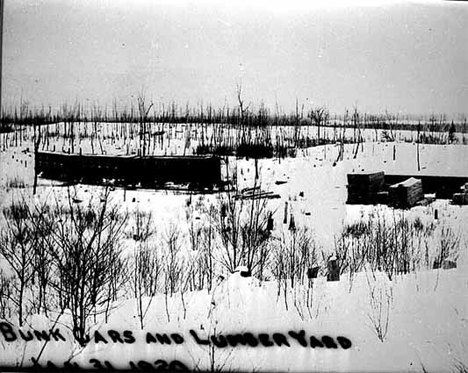 Duluth & Iron Range bunk cars used during building of
Sulphur Camp near Babbitt Minnesota, 1920
Courtesy Minnesota Historical Society - click image to enlarge or purchase
---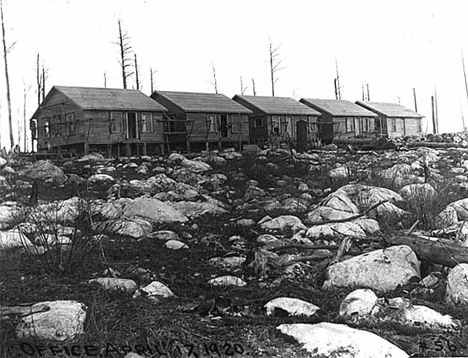 Houses built by the Mesabi Iron Company for its employees, Babbitt, 1920
Courtesy Minnesota Historical Society - click image to enlarge or purchase
---
---
---
---
---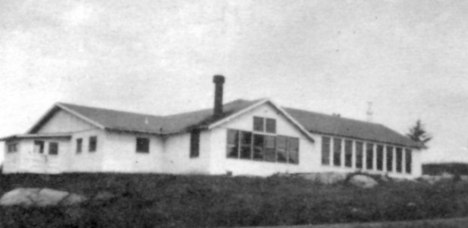 Schoolhouse in Babbitt Minnesota 1938


From Old Babbitt: The Plant and the Community 1920 - 1957
By Milt Stenlund and Althea Hocking Stenlund
Published by Heritage North, Grand Rapids Minnesota, 1996
---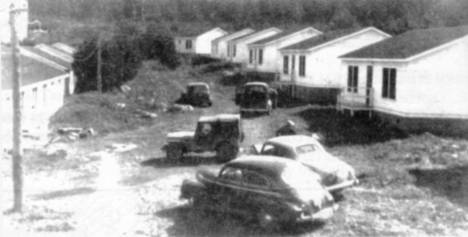 Circa 1946 "Pleasant view" rooming houses near plant. Note plant in upper left.
From Old Babbitt: The Plant and the Community 1920 - 1957
By Milt Stenlund and Althea Hocking Stenlund
Published by Heritage North, Grand Rapids Minnesota, 1996
---
---
---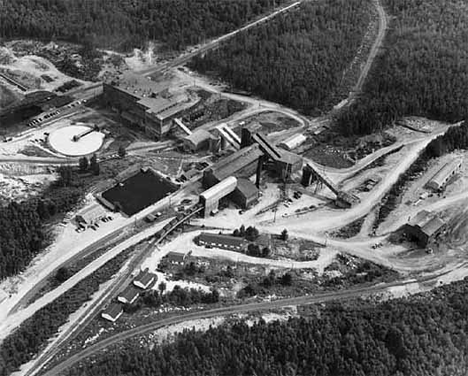 The old Babbitt plant of the Mesabi Iron Company was enlarged and rebuilt for use as a test plant by Reserve Mining Company in 1951-52. It operated from 1952-57 producing taconite pellets. Photo from 1952.
Courtesy Minnesota Historical Society - click image to enlarge or purchase
---
---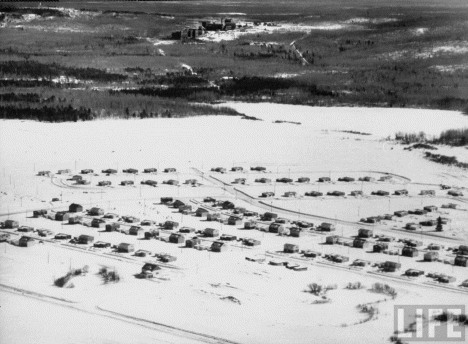 Babbitt Minnesota - New town built to house workers at taconite mine, 1953
Courtesy Life Magazine - click to enlarge
---
---
---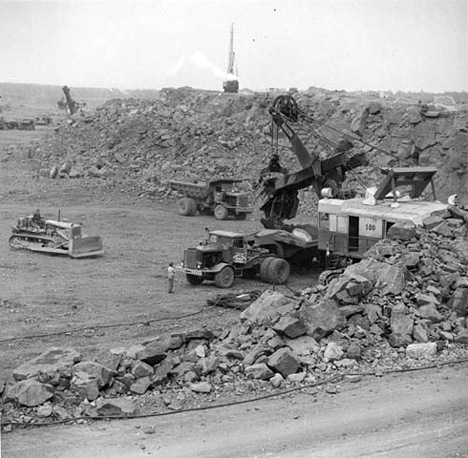 Taconite is blasted loose, then loaded by huge electric powered shovels into forty-five ton side dump trucks, Babbitt Minnesota, 1960
Courtesy Minnesota Historical Society - click image to enlarge or purchase
---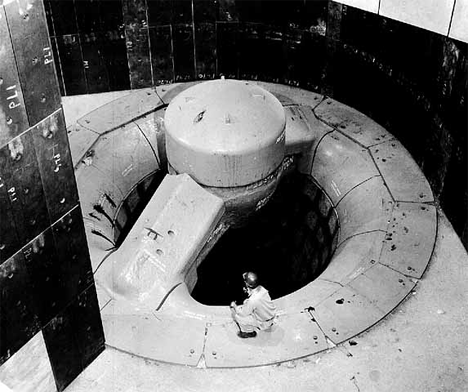 The world's largest coarse crusher built by Reserve Mining Company near its taconite mine at Babbitt Minnesota, 1960
Courtesy Minnesota Historical Society - click image to enlarge or purchase
---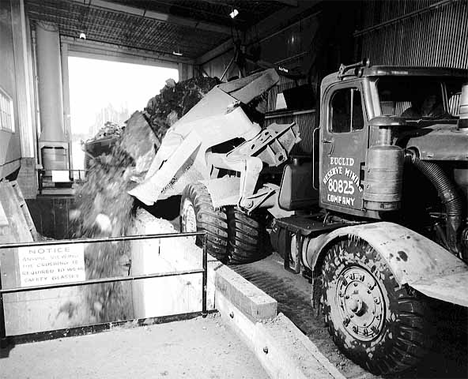 Crushing taconite at Reserve Mining Company's facility in Babbitt Minnesota, 1960
Courtesy Minnesota Historical Society - click image to enlarge or purchase
---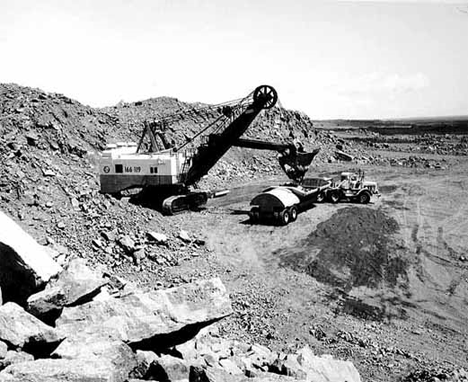 Large electric power shovels lift five cubic yards of taconite at a time and load it into forty-five ton side-dump trucks to be hauled from the mine to Reserve's coarse-crushing plants at Babbitt Minnesota, 1960
Courtesy Minnesota Historical Society - click image to enlarge or purchase
---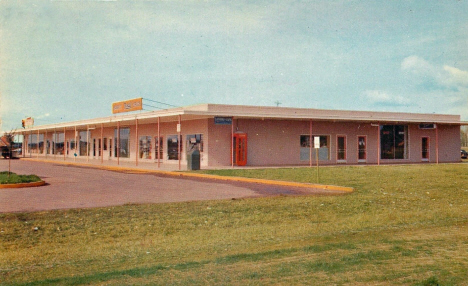 Shopping Center, Babbitt Minnesota, 1960s
LakesnWoods.com Postcard and Postcard Image Collection- click image to enlarge
---
---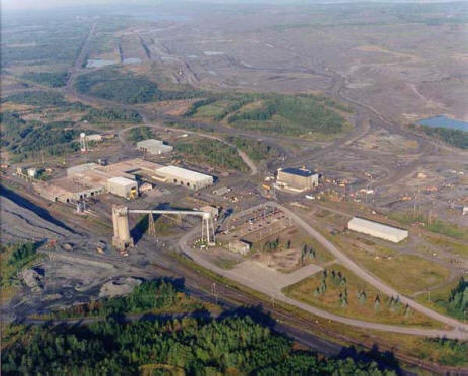 Aerial View, Northshore Mining Company Babbitt Operations - 2003
Courtesy Northshore Mining Company
---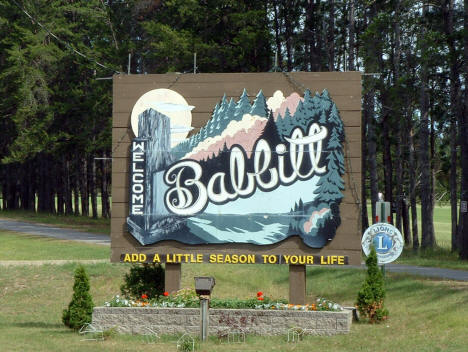 Welcome Sign, Babbitt Minnesota, 2005
LakesnWoods.com Photo - click image to enlarge
---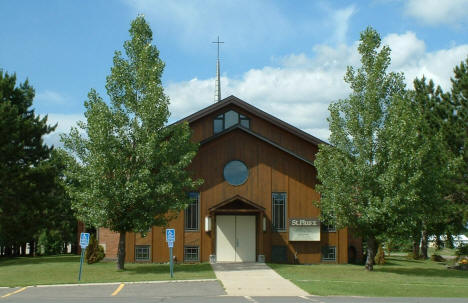 St. Pius Catholic Church, Babbitt Minnesota, 2005
LakesnWoods.com Photo - click image to enlarge
---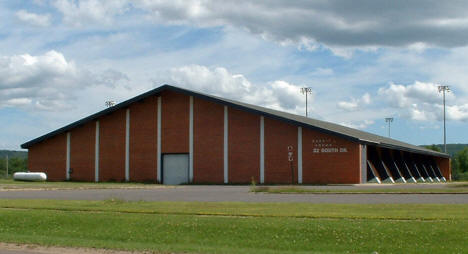 Babbitt Arena, Babbitt Minnesota, 2005
LakesnWoods.com Photo - click image to enlarge
---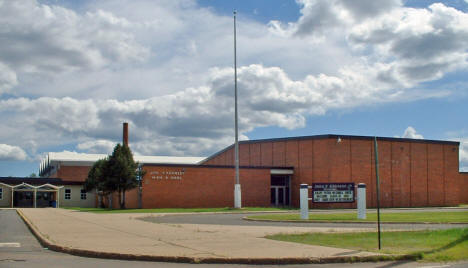 John F Kennedy High School, Babbitt Minnesota, 2005
LakesnWoods.com Photo - click image to enlarge
---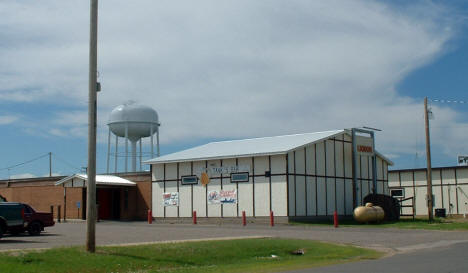 Street scene, Babbitt Minnesota, 2005
LakesnWoods.com Photo - click image to enlarge
---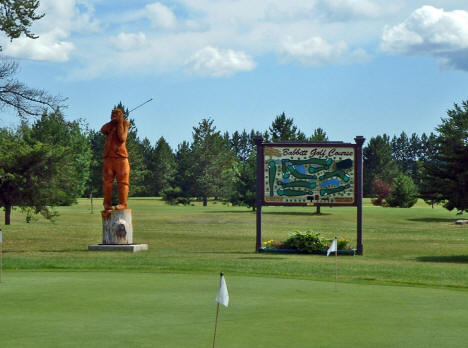 Babbitt Golf Course, Babbitt Minnesota, 2005
LakesnWoods.com Photo - click image to enlarge
---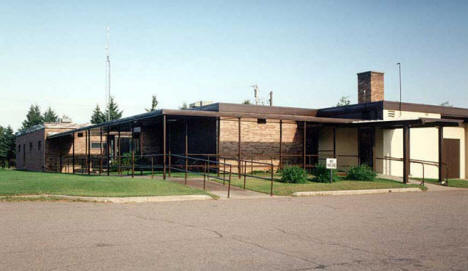 Duluth Clinic Babbitt, Babbitt Minnesota, 2007
Courtesy Duluth Clinic - click image to enlarge
---

Babbitt iron ore mine, Babbitt Minnesota, 2007
Courtesy of Cleveland Cliffs