Navigation
LakesnWoods.com
Home Page
Contact Us
Privacy
Minnesota History Shop

Visit The Minnesota History Shop
www.minnesotahistoryshop.com
Historic maps
Historic books
Historic framed art
Historic postcards
Clothing with historic images
And much more!!!

Nisswa Guide:
Photo Gallery
Location
Geography
Demographics
History
Government
Post Office
News
Weather
Street Map
Events
Attractions
Recreation
Lakes
Health Care
Schools
Churches
Media
Motels
Resorts
Campgrounds
Businesses
Aerial Photo
Topographic Map
Nearby Communities:
Baxter
Brainerd
Breezy Point
Crosslake
Jenkins
Lake Shore
Pequot Lakes
Pine River
© 2004 -2021
Lakeweb1 Internet Services
All Rights Reserved
WANTED!
Do you have photos, historical accounts or other items pertaining to the Nisswa area? Would you like to share this historical information with the world? LakesnWoods.com would like to publish your Nisswa photos (current or historical) or historical accounts on this website. Original materials can be returned and your privacy will be respected.

Nisswa Minnesota Gallery
---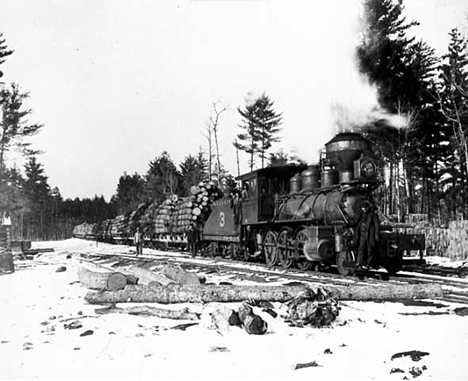 Logging train of the Brainerd Lumber Company near Nisswa Minnesota, 1901
Courtesy Minnesota Historical Society - click image to enlarge or purchase
---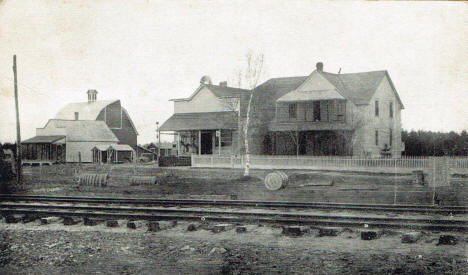 Murray's, Nisswa Minnesota, 1910s
LakesnWoods.com Postcard and Postcard Image Collection - click to enlarge
---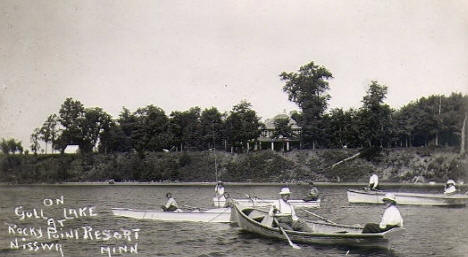 Rocky Point Resort on Gull Lake, Nisswa Minnesota, 1910s
LakesnWoods.com Postcard and Postcard Image Collection - click to enlarge
---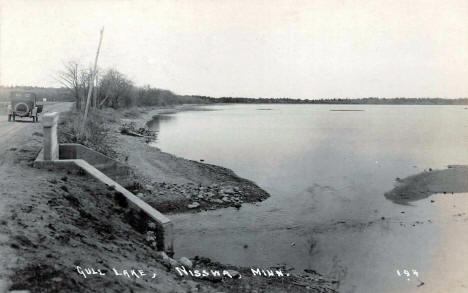 Gull Lake, Nisswa Minnesota, 1920s


LakesnWoods.com Postcard and Postcard Image Collection - click to enlarge
---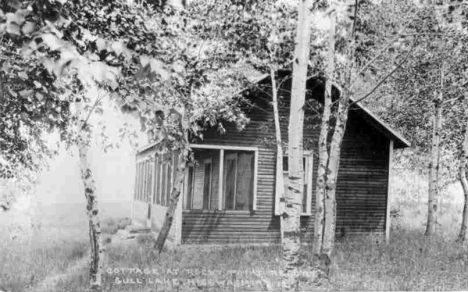 Cottage at Rocky Point Resort, Gull Lake, Nisswa Minnesota, 1920s


LakesnWoods.com Postcard and Postcard Image Collection - click to enlarge
---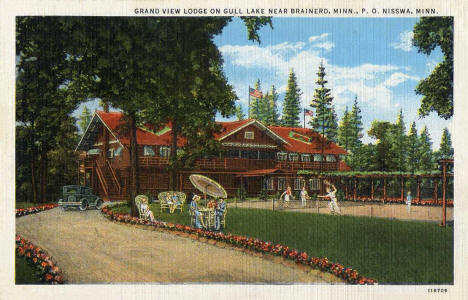 Grand View Lodge on Gull Lake, Nisswa Minnesota, 1920s


LakesnWoods.com Postcard and Postcard Image Collection - click to enlarge
---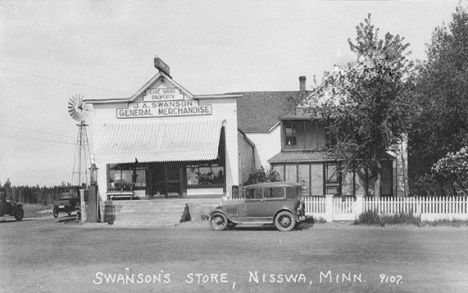 Swanson's Store, Nisswa Minnesota, 1929
LakesnWoods.com Postcard and Postcard Image Collection - click to enlarge
---
---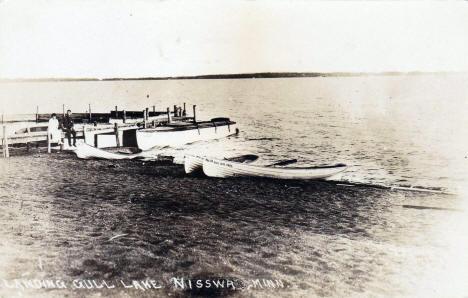 Landing, Gull Lake, Nisswa Minnesota, 1930s


LakesnWoods.com Postcard and Postcard Image Collection - click to enlarge
---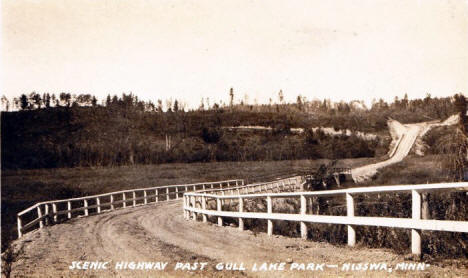 Scenic Highway past Gull Lake Park, Nisswa Minnesota, 1930s
LakesnWoods.com Postcard and Postcard Image Collection - click to enlarge
---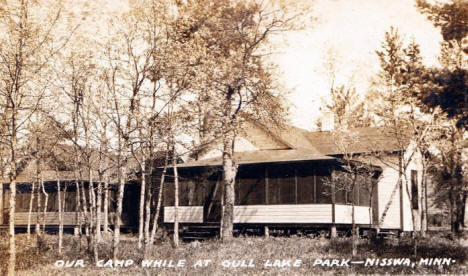 Gull Lake Park, Nisswa Minnesota, 1930s
LakesnWoods.com Postcard and Postcard Image Collection - click to enlarge
---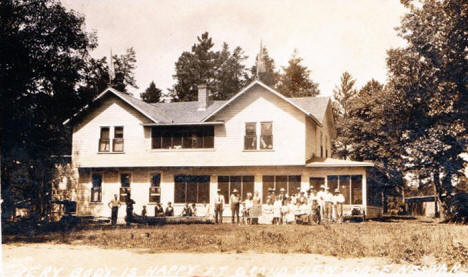 Grandview Lodge, Nisswa Minnesota, 1930s
LakesnWoods.com Postcard and Postcard Image Collection - click to enlarge
---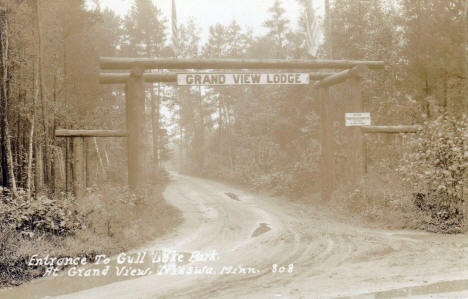 Entrance to Gull Lake Park at Grand View, Nisswa Minnesota, 1930s


LakesnWoods.com Postcard and Postcard Image Collection - click to enlarge
---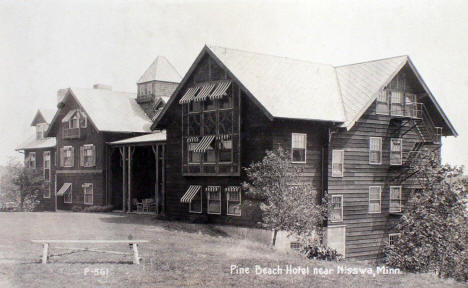 Pine Beach Hotel near Nisswa Minnesota, 1930s


LakesnWoods.com Postcard and Postcard Image Collection - click to enlarge
---
---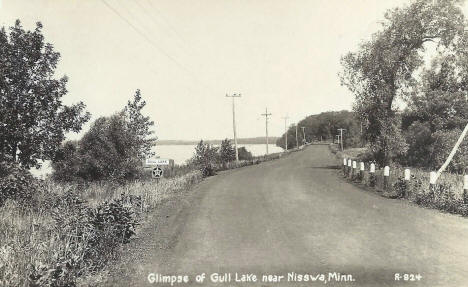 Glimpse of Gull Lake near Nisswa Minnesota, 1930s


LakesnWoods.com Postcard and Postcard Image Collection - click to enlarge
---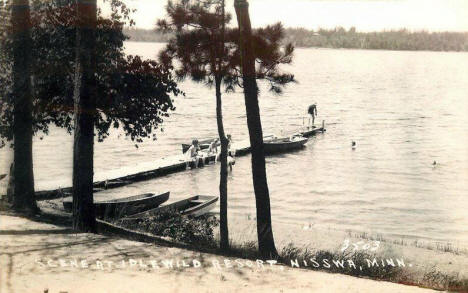 Scene at Idlewild Resort, Nisswa Minnesota, 1935


LakesnWoods.com Postcard and Postcard Image Collection - click to enlarge
---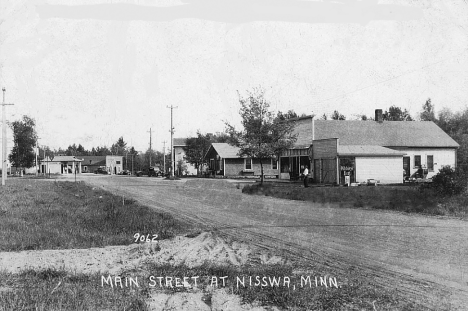 Main Street at Nisswa Minnesota, 1937


LakesnWoods.com Postcard and Postcard Image Collection - click to enlarge
---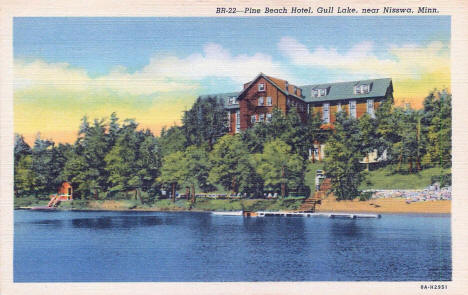 Pine Beach Hotel on Gull Lake near Nisswa Minnesota, 1938


LakesnWoods.com Postcard and Postcard Image Collection - click to enlarge
---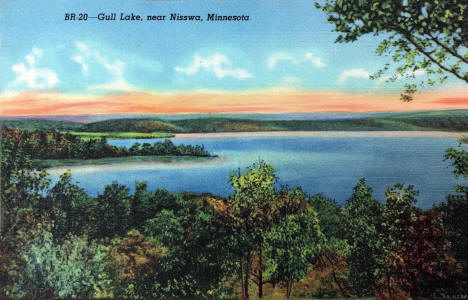 Gull Lake near Nisswa Minnesota, 1938


LakesnWoods.com Postcard and Postcard Image Collection - click to enlarge
---
---
---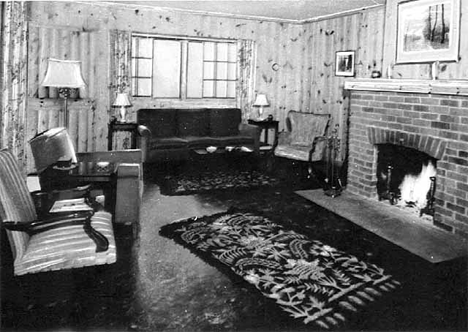 Interior of a cabin at Lost Lake Lodge on Gull Lake near Nisswa Minnesota, 1940
Courtesy Minnesota Historical Society - click image to enlarge or purchase
---
---
---
---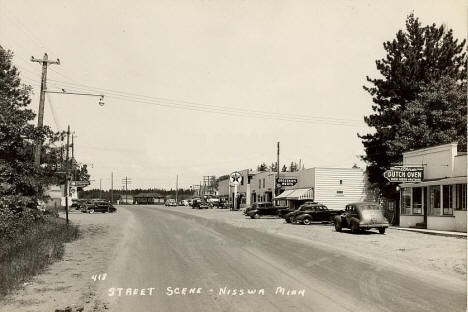 Street scene, Nisswa Minnesota, 1940s


LakesnWoods.com Postcard and Postcard Image Collection - click to enlarge
---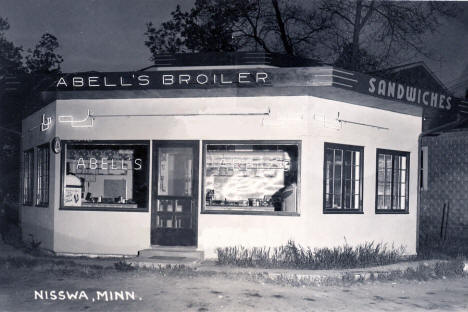 Abell's Broiler, Nisswa Minnesota, 1940s
LakesnWoods.com Postcard and Postcard Image Collection - click to enlarge
---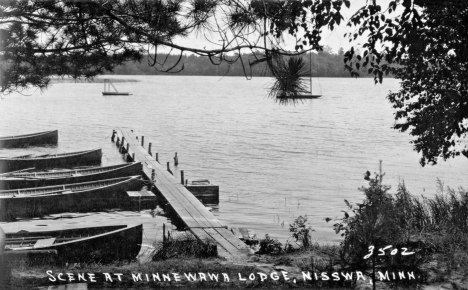 Scene at Minnewawa Lodge, Nisswa Minnesota, 1940s


LakesnWoods.com Postcard and Postcard Image Collection - click to enlarge
---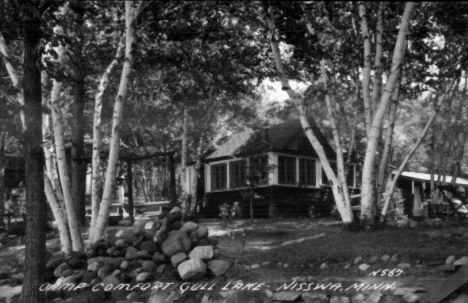 Camp Comfort on Gull Lake, Nisswa Minnesota, 1940s


LakesnWoods.com Postcard and Postcard Image Collection - click to enlarge
---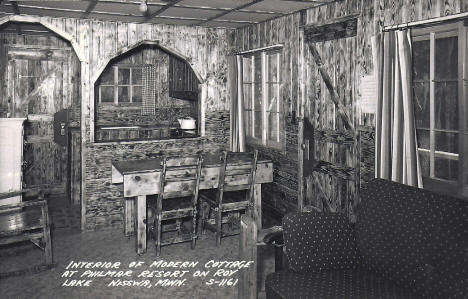 Interior of Modern Cottage at Philmar Resort on Roy Lake, Nisswa Minnesota


LakesnWoods.com Postcard and Postcard Image Collection - click to enlarge
---
---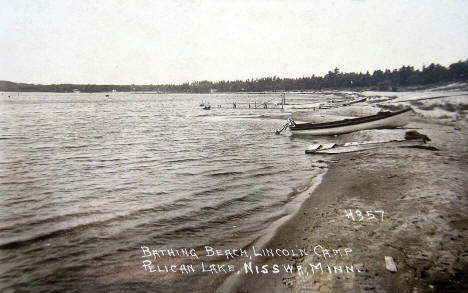 Bathing Beach at Lincoln Camp on Pelican Lake near Nisswa Minnesota, 1940s


LakesnWoods.com Postcard and Postcard Image Collection - click to enlarge
---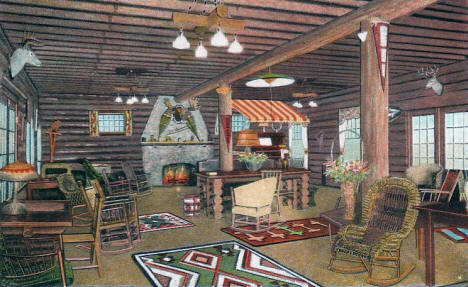 Rustic Lounge at Grand View Lodge, Nisswa Minnesota, 1940s
LakesnWoods.com Postcard and Postcard Image Collection - click to enlarge
---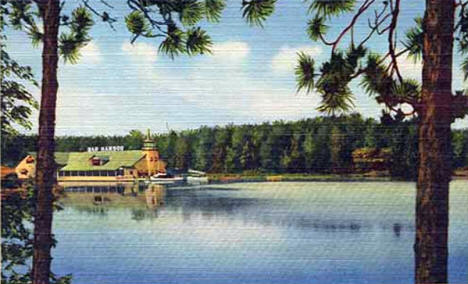 Bar Harbor, Nisswa Minnesota, 1942
LakesnWoods.com Postcard and Postcard Image Collection
---
---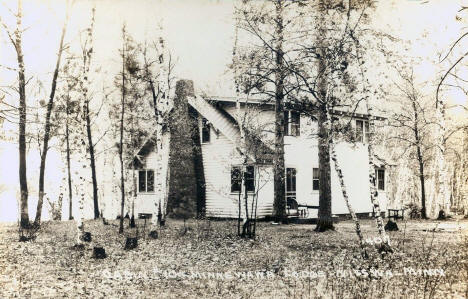 Cabin #10 at Minnewawa Lodge, Nisswa Minnesota, 1948


LakesnWoods.com Postcard and Postcard Image Collection - click to enlarge
---
---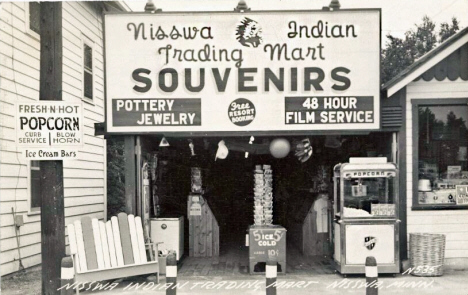 Indian Trading Mart, Nisswa Minnesota, 1950


LakesnWoods.com Postcard and Postcard Image Collection- click image to enlarge
---
---
---
---
---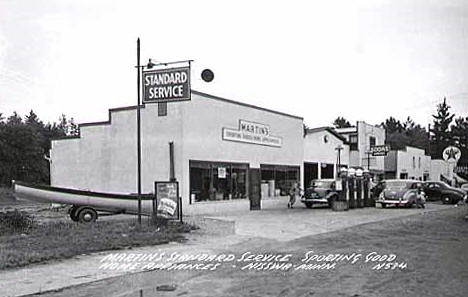 Martin's Sporting Goods and Home Appliances, Nisswa Minnesota, 1950
Courtesy Minnesota Historical Society - click image to enlarge or purchase
---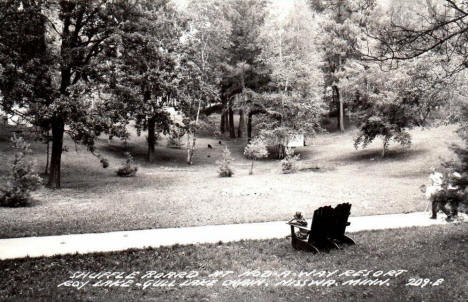 Shuffle Board at Nod-A-Way Resort on Roy Lake and Gull Lake, Nisswa Minnesota, 1950s


LakesnWoods.com Postcard and Postcard Image Collection- click image to enlarge
---
---
---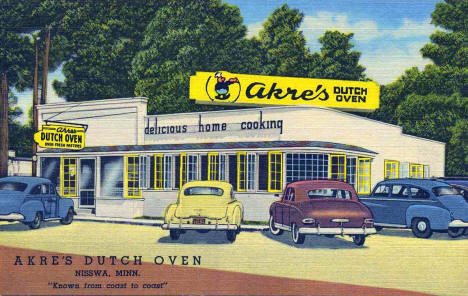 Akre's Dutch Oven, Nisswa Minnesota, 1953
LakesnWoods.com Postcard and Postcard Image Collection- click image to enlarge
---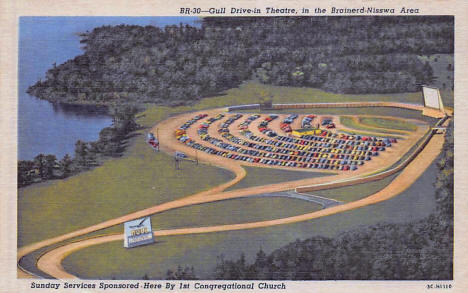 Gull Drive-In Theatre, Nisswa Minnesota, 1953


LakesnWoods.com Postcard and Postcard Image Collection- click image to enlarge
---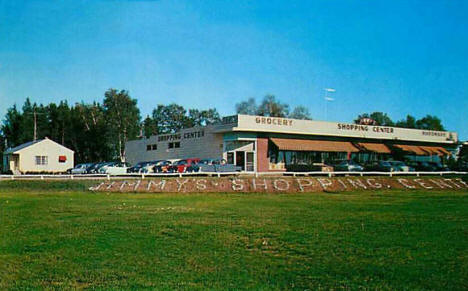 Jimmy's Shopping Center, Nisswa Minnesota, 1953


LakesnWoods.com Postcard and Postcard Image Collection- click image to enlarge
---
---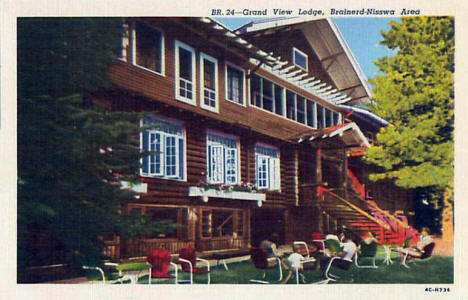 Grand View Lodge, Nisswa Minnesota, 1954


LakesnWoods.com Postcard and Postcard Image Collection- click image to enlarge
---
---
---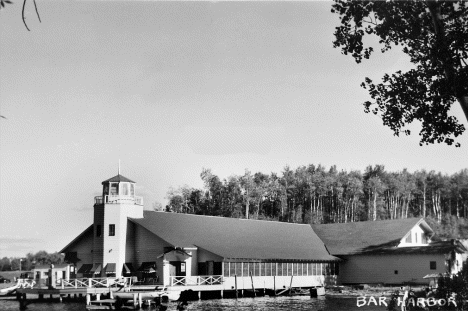 Bar Harbor, Nisswa Minnesota, 1955
LakesnWoods.com Postcard and Postcard Image Collection- click image to enlarge
---
---
---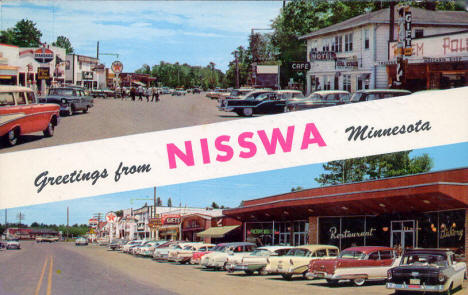 Greetings from Nisswa Minnesota, 1957
LakesnWoods.com Postcard and Postcard Image Collection- click image to enlarge
---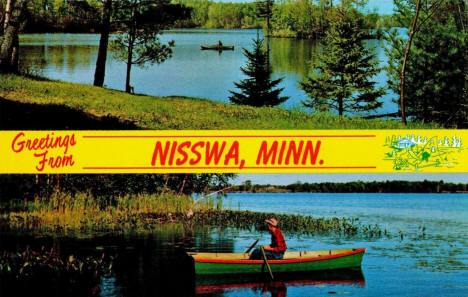 Greetings from Nisswa Minnesota, 1958
LakesnWoods.com Postcard and Postcard Image Collection- click image to enlarge
---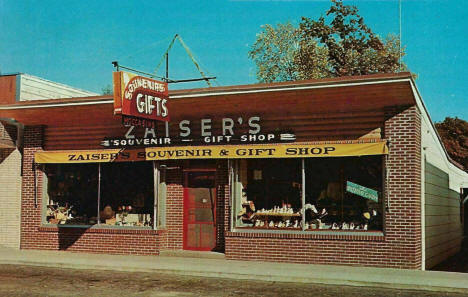 Zaiser's Souvenir and Gift Shop, Nisswa Minnesota, 1960s
LakesnWoods.com Postcard and Postcard Image Collection- click image to enlarge
---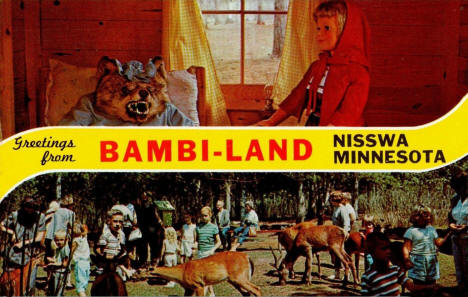 Greetings from Bambi-Land, Nisswa Minnesota, 1960s
LakesnWoods.com Postcard and Postcard Image Collection- click image to enlarge
---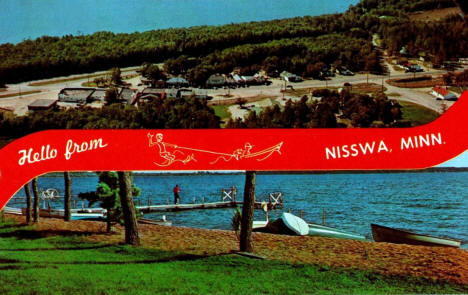 Multiple scenes, Nisswa Minnesota, 1960s
LakesnWoods.com Postcard and Postcard Image Collection- click image to enlarge
---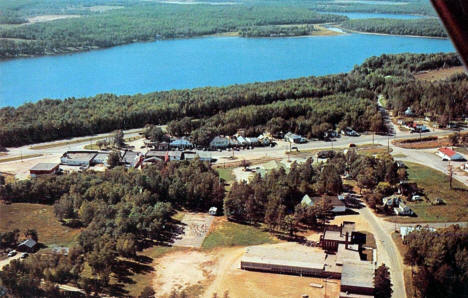 Aerial view, Nisswa Minesota, 1960s
LakesnWoods.com Postcard and Postcard Image Collection- click image to enlarge
---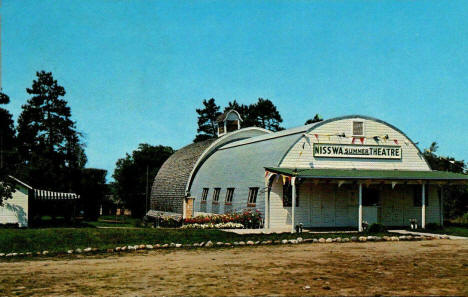 Nisswa Summer Theatre, Nisswa Minnesota, 1965
LakesnWoods.com Postcard and Postcard Image Collection- click image to enlarge
---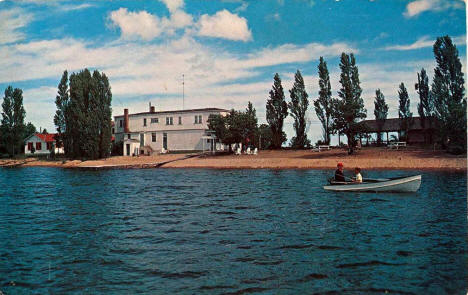 Lake Hubert Store, Nisswa Minnesota, 1967
LakesnWoods.com Postcard and Postcard Image Collection- click image to enlarge
---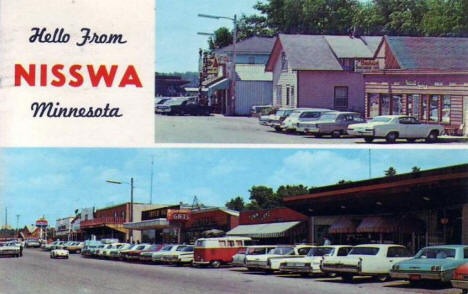 Street scenes, Nisswa Minnesota, 1971
LakesnWoods.com Postcard and Postcard Image Collection- click image to enlarge
---