Navigation
LakesnWoods.com
Home Page
Contact Us
Privacy
Minnesota History Shop

Visit The Minnesota History Shop
www.minnesotahistoryshop.com
Historic maps
Historic books
Historic framed art
Historic postcards
Clothing with historic images
And much more!!!


Wahkon Guide:
Photo Gallery
Location
Geography
Demographics
History
Government
Post Office
News
Weather
Street Map
Events
Attractions
Recreation
Lakes
Health Care
Schools
Churches
Media
Motels
Resorts
Campgrounds
Businesses
Aerial Photo
Topographic Map
Nearby Communities:
Aitkin
Crosby
Deerwood
Garrison
Isle
Malmo
McGrath
McGregor
Milaca
Mora
Ogilvie
Onamia
© 2004-2023
Lakeweb1 Internet Services
All Rights Reserved
DCMA, Defamation, Copyright and Trademark Infingement Policy
WANTED!
Do you have photos, historical accounts or other items pertaining to the Wahkon area? Would you like to share this historical information with the world? LakesnWoods.com would like to publish your Wahkon photos (current or historical) or historical accounts on this website. Original materials can be returned and your privacy will be respected.

Wahkon Minnesota Gallery
---
---
---
---
---
---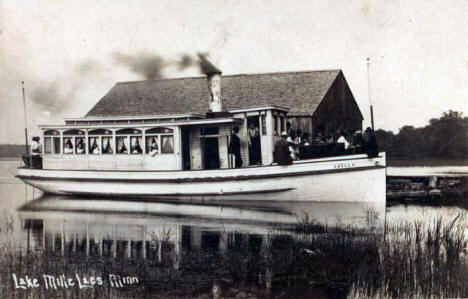 Steamer Luella at Wahkon Minnesota, 1910?
LakesnWoods.com Postcard and Postcard Image Collection - click to enlarge
---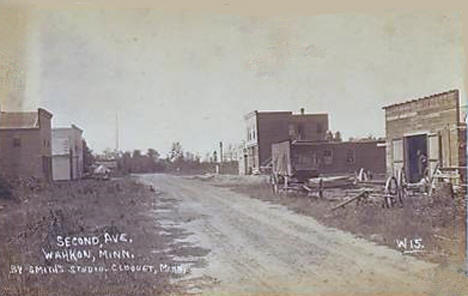 Second Avenue, Wahkon Minnesota, 1910s
LakesnWoods.com Postcard and Postcard Image Collection - no enlargement available
---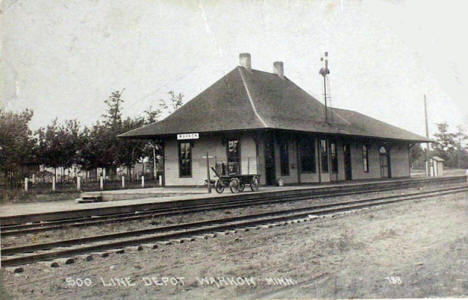 Soo Line Depot, Wahkon Minnesota, 1910s
LakesnWoods.com Postcard and Postcard Image Collection - click to enlarge
---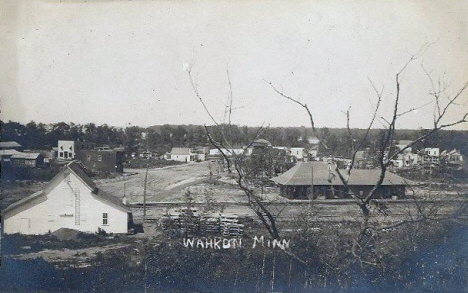 General view, Wahkon Minnesota, 1910s
LakesnWoods.com Postcard and Postcard Image Collection - click to enlarge
---
---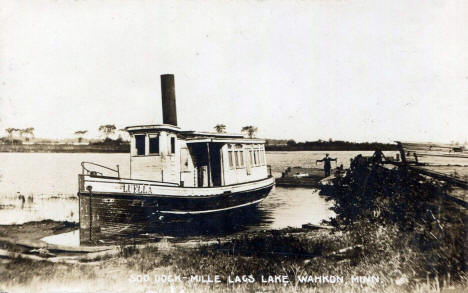 Soo Dock, Mille Lacs Lake, Waukon Minnesota, 1919
LakesnWoods.com Postcard and Postcard Image Collection - click to enlarge
---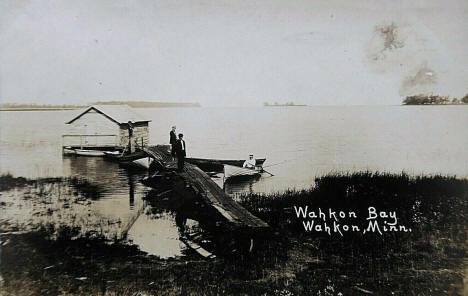 Wahkon Bay, Wahkon Minnesota, 1920s
LakesnWoods.com Postcard and Postcard Image Collection - click to enlarge
---
---
---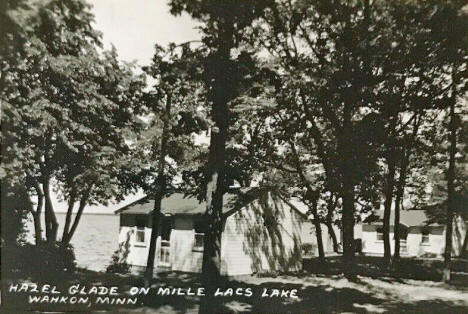 Hazel Glade on Mille Lacs Lake, Wahkon Minnesota, 1940s
LakesnWoods.com Postcard and Postcard Image Collection - click to enlarge
---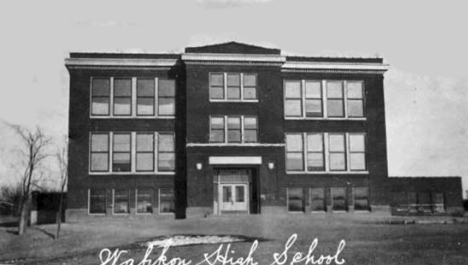 Wahkon High School, Wahkon Minnesota, 1950s?
LakesnWoods.com Postcard and Postcard Image Collection - click to enlarge
---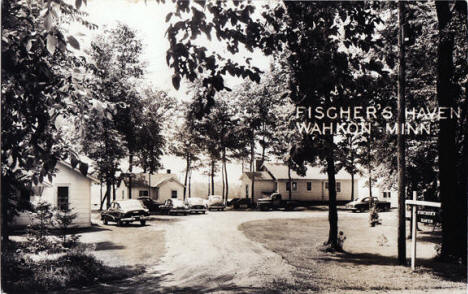 Fischer's Haven, Wahkon Minnesota, 1950s?
LakesnWoods.com Postcard and Postcard Image Collection - click to enlarge
---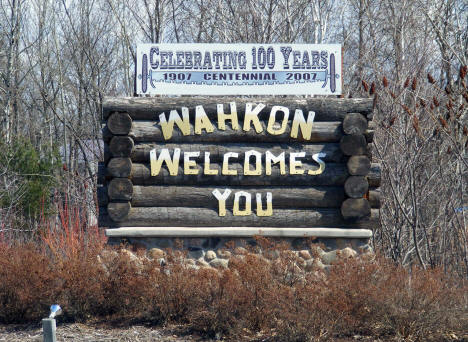 Welcome sign, Wahkon Minnesota, 2009
LakesnWoods.com Photo - click to enlarge
---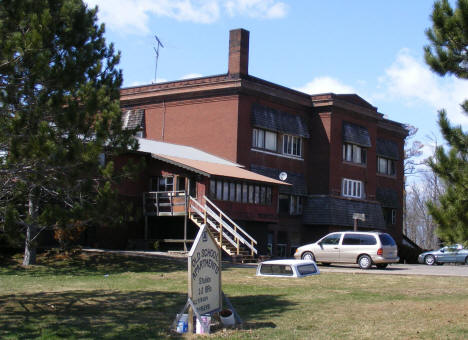 Old Wahkon School, Wahkon Minnesota, 2009
LakesnWoods.com Photo - click to enlarge
---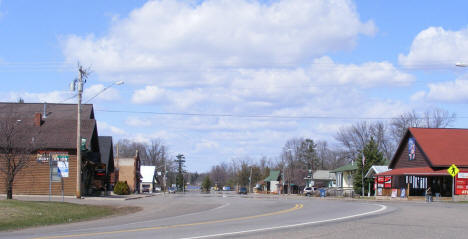 Street scene, Wahkon Minnesota, 2009
LakesnWoods.com Photo - click to enlarge
---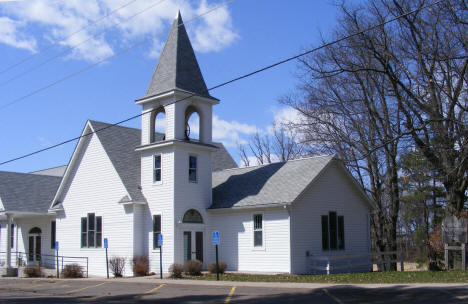 Wahkon Presbyterian Church, Wahkon Minnesota, 2009
LakesnWoods.com Photo - click to enlarge
---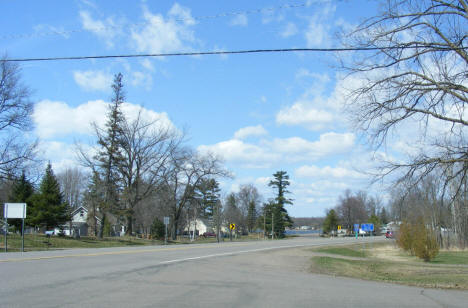 Street scene, Wahkon Minnesota, 2009
LakesnWoods.com Photo - click to enlarge
---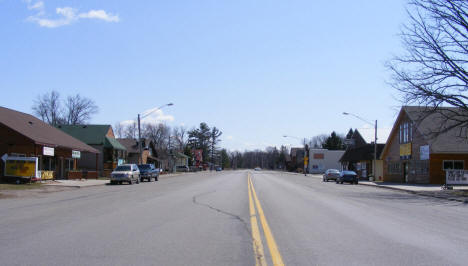 Street scene, Wahkon Minnesota, 2009
LakesnWoods.com Photo - click to enlarge
---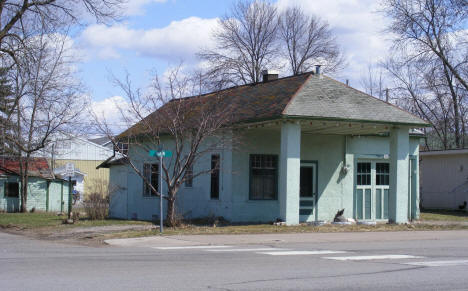 Former Gas Station, Wahkon Minnesota, 2009
LakesnWoods.com Photo - click to enlarge
---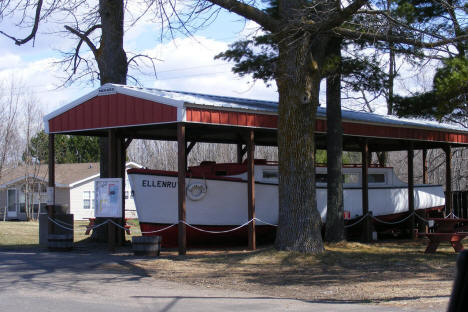 The Ellen Ruth, Wahkon Minnesota, 2009
LakesnWoods.com Photo - click to enlarge
---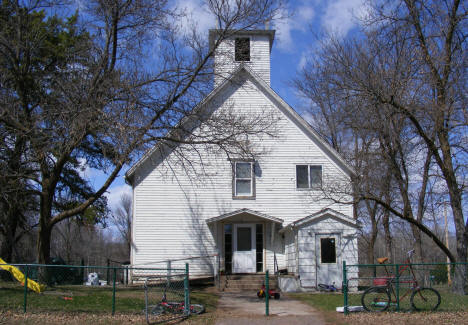 Former Church, Wahkon Minnesota, 2009
LakesnWoods.com Photo - click to enlarge
---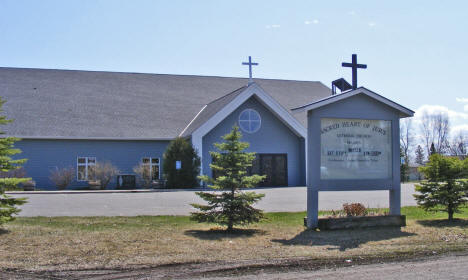 Sacred Heart Catholic Church, Wahkon Minnesota, 2009
LakesnWoods.com Photo - click to enlarge
---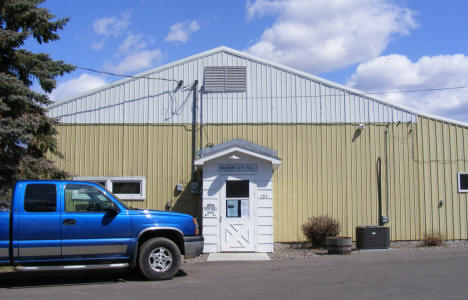 City Hall, Wahkon Minnesota, 2009
LakesnWoods.com Photo - click to enlarge
---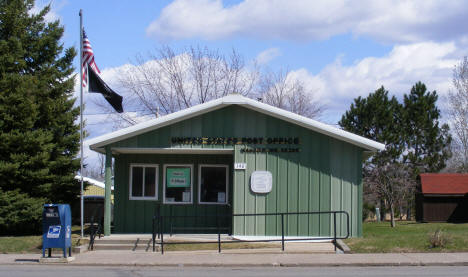 Post Office, Wahkon Minnesota, 2009
LakesnWoods.com Photo - click to enlarge